Absorbance Plate Readers
Microplate readers and spectrophotometers for visible and UV-visible absorbance detection
SpectraMax Spectrophotometers for UV-Vis Absorbance Detection
The SpectraMax® absorbance spectrophotometers and plate readers provide the versatility and convenience for a wide range of assays such as ELISAs, nucleic acid and protein quantitation, and microbial growth.
Our absorbance plate readers feature our PathCheck Sensor technology and industry-leading SoftMax® Pro Data Acquisition and Analysis Software. They can be combined with our StakMax® Microplate Stacker and can be easily integrated with leading partner robotic systems.
We also provide GxP compliance and validation tools for optimal GLP/GMP lab performance.
Our featured SpectraMax ABS/ABS Plus Microplate Readers
The SpectraMax ABS/ABS Plus Microplate Readers provide fast absorbance detection without the use of filters with monochromator-based wavelength selection for visible and UV-visible absorbance.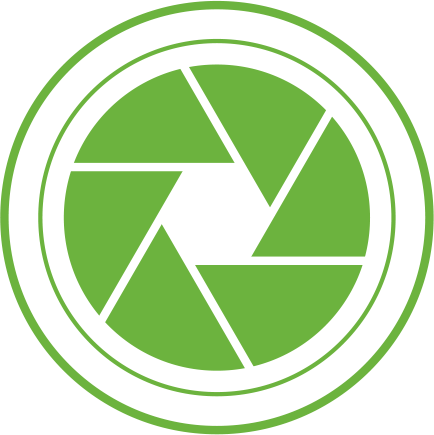 EIGHT-CHANNEL OPTICS
Plate reads as fast as five seconds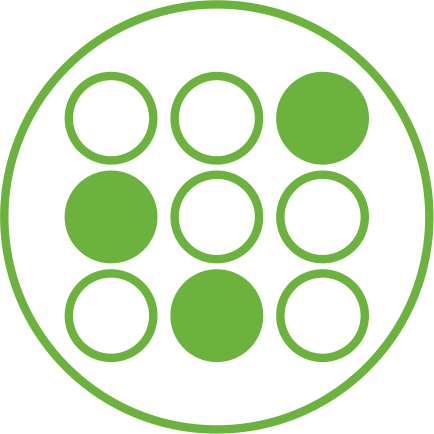 MICROPLATES OR CUVETTES
Use a 96- or 384-well microplate or a standard cuvette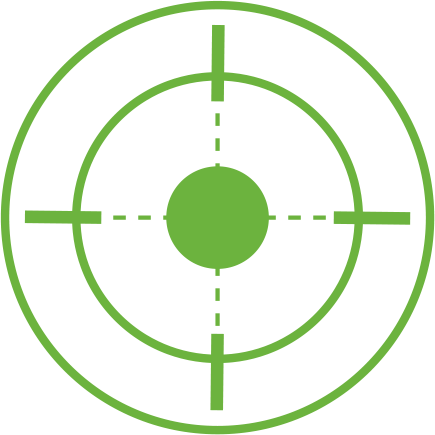 PATHCHECK SENSOR TECHNOLOGY
Measures the optical pathlength of samples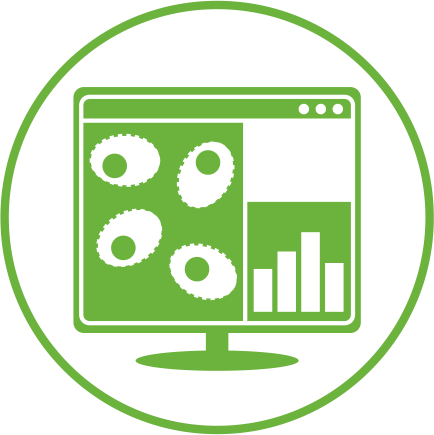 SoftMax Pro Software
Industry-leading data acquisition and analysis tool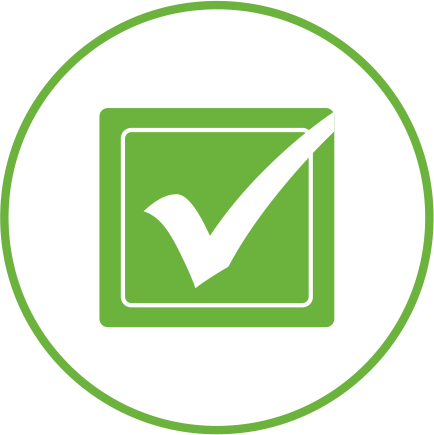 GxP Compliance & Validation
Measurements verified with SpectraTest validation plate and software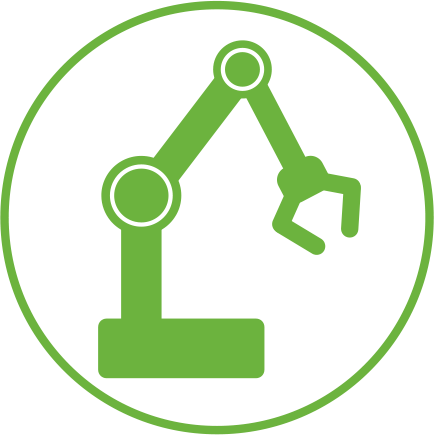 Robotic Automation
Integrate with stackers and partner automation systems
Absorbance applications and assays
With more than 40 years of plate reader expertise and life science research, we've amassed an extensive collection of application-focused content in our Resource Hub. Our featured absorbance application notes include:
Absorbance single-mode reader product comparison
attributes
wavelength-ranges
microplate-types
reading-speed
cuvette-port
photometric-accuracy
shaking
What's the difference between an absorbance spectrophotometer and a microplate reader?
A standard spectrophotometer measures the absorbance of one sample at a time. The sample is typically placed in a cuvette through which light is sent horizontally. An absorbance plate reader offers higher throughput and can measure the absorbance of samples in microplates (typically 96-well or even 384-well) by sending light through each well vertically.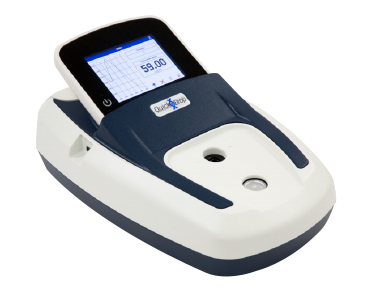 SpectraMax QuickDrop Micro-Volume Spectrophotometer
Rapid, accurate DNA, RNA, and protein quantitation in a one-touch, full-spectrum micro-volume absorbance reader.
Featured absorbance resources
Multi-mode microplate readers with absorbance detection
A single-mode plate reader is a good starting point. However, an upgradeable multi-mode reader which includes absorbance, fluorescence and luminescence can address all your future lab needs.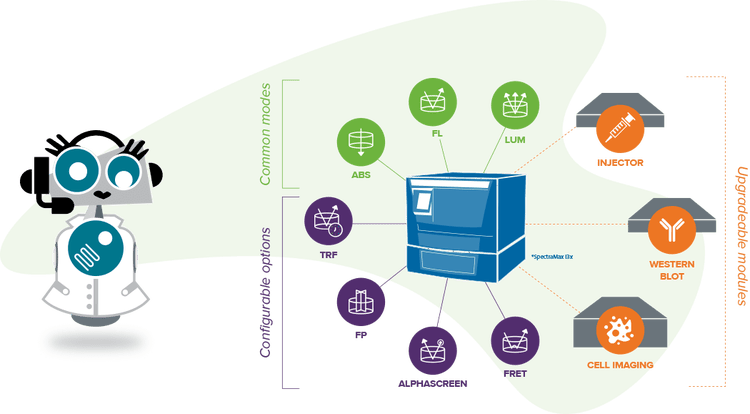 Related products and services
Complete solution of tools and services, as well as a broad range of consumables and assays for all your spectrophotometer lab needs.