Multi-Mode Microplate Readers
Absorbance, fluorescence, and luminescence detection with upgradeable high performance capabilities
Multi-detection plate readers
Configurable multi-mode plate readers evolve with your laboratory needs and adapt to support new projects and changing objectives.
What is a multi-mode plate reader?
A microplate reader that can detect two or more applications is considered a multi-mode plate reader. Typically the system can detect absorbance, luminescence, fluorescence, and even make more specialized fluorescence measurements like time-resolved fluorescence (TRF) and fluorescence polarization (FP).
Other technologies such as imaging, alsphascreen or western blot detection can be added to some multi-mode plate readers. Consider a system that has the capability to upgrade if current budget is a factor.
Advantages of multi-mode plate reader technology
A multi-mode reader has many advantages for labs conducting applications ranging from ELISAs to nucleic acid and protein quantitation to cell imaging. Combining multiple microplate technologies and detection modes into a single, more versatile unit may be an ideal choice especially if you have limited lab space.
Versatile multi-mode plate readers allow you to upgrade your detection mode as your research expands.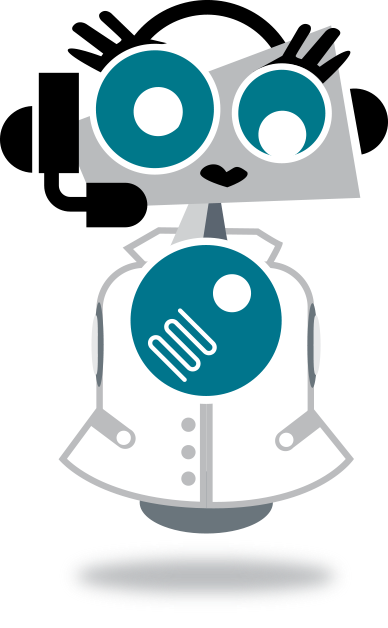 Applications and assays
Find an extensive collection of resources including application notes, research and technology related to our multi-mode plate readers. Browse our list of application/assay categories or by detection mode to learn more:
SpectraMax iD5 Microplate Readers?
Multi-user microplate readers with a large touchscreen and NFC functionality
Built-in near-field communication (NFC) functionality for access to custom protocols and results with a single tap
Enhanced touchscreen workflows for walk-up usability
Ultra-cooled photomultiplier tube (PMT) detector for background noise reduction
QuickSync feature pushes data to any computer within the same network
Flexibility to set up experiments using either filters, monochromators, or a combination of both on the SpectraMax iD5 reader
Versatile multi-mode microplate readers for every lab
With multiple detection modes and field upgradeability, you have the flexibility to expand your research capabilities at any time. Our multi-mode plate readers include absorbance, fluorescence and luminescence with configurable options for fluorescence polarization (FP), time-resolved fluorescence (TRF), HTRF, and AlphaScreen. Upgradeable modules are also available including western blot, cell imaging, and fast kinetics with injectors.
attributes
absorbance-flourescence-and-luminescence
time-resolved-flourescencetrf
flourescence-polarizationfp
htrf
alpha-screen
western-blot
injectors
cuvette-port
imaging
plate-types
Industry-leading acquisition and analysis software
SoftMax® Pro Software is the most published microplate reader control and data analysis software. If you're in a GMP/GLP lab, our SoftMax Pro GxP Compliance Software helps you achieve FDA 21 CFR Part 11 compliance.
SoftMax Pro GxP Software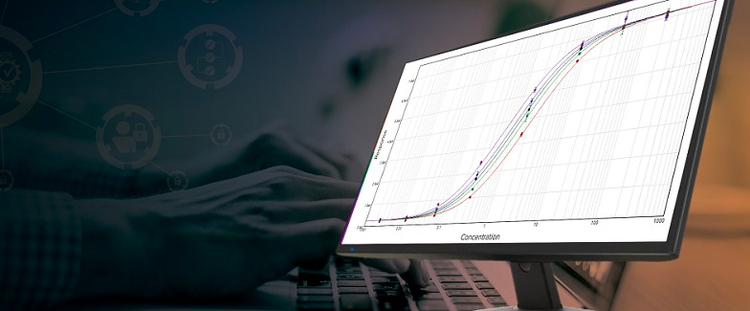 Meet FDA guidelines in GMP/GLP labs with the most secure data acquisition and analysis software to achieve full FDA 21 CFR Part 11 compliance.
GxP Software Installation and Validation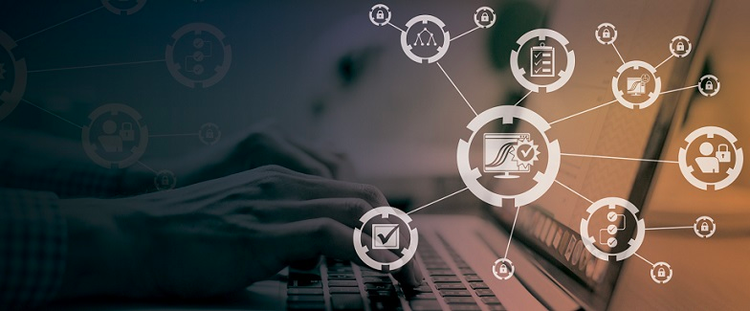 Installation services for a single computer to a networked environment, and validation service by certified FSEs
Microplate Validation Plates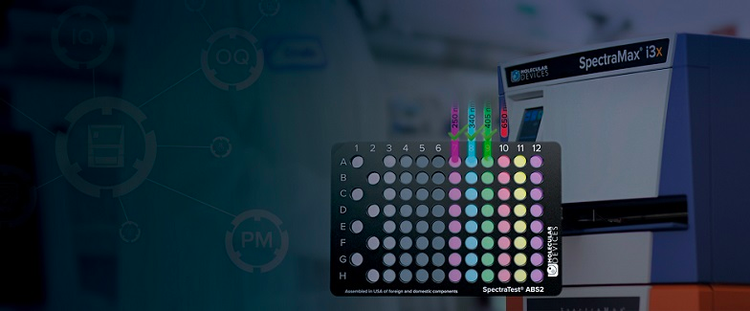 The SpectraTest Validation Plates provide automated, comprehensive, and traceable validation of optical performance of our microplate readers.
IQ/OQ/PM Services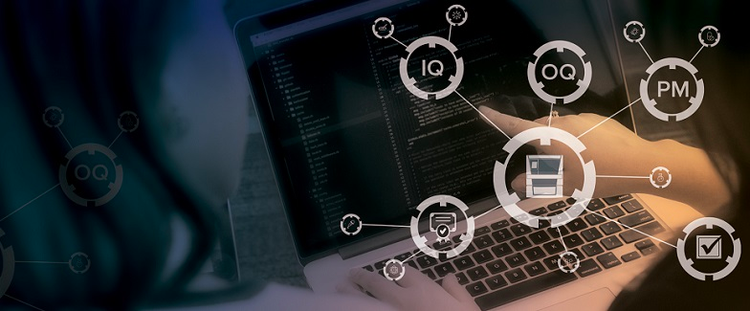 Ensure ongoing compliance of your Molecular Devices microplate readers and be audit ready with our IQ/OQ/PM validation and compliance services.
Applications and Research
Find an extensive collection of application notes, research, and detection technology related to microplate reader assays and applications including ELISAs, western blots, and protein and nucleic acid detection.
Related microplate products and services
Complete solution of validation tools and services as well as a broad range of consumables and assays for all your lab needs.