Celebrating International Women's Day
Monday, March 8, 2021 is International Women's Day (IWD). The theme of this year's IWD is #ChooseToChallenge--encouraging us to call out gender bias and inequality and to seek out and celebrate women's achievements. In the spirit of the latter, we asked some of the women at Molecular Devices to tell us more about their work and reveal some of the women in STEM who have served as inspirations for shaping their careers.
Shawn Nielsen Alvarado, PhD
I've been with Molecular Devices for five years. I started as a Field Applications Scientist in BioResearch and then transitioned over to the Bioimaging line of business. Most recently, I decided to take on a new sales role and currently work as a Drug Discovery sales representative where I sell our high-content imaging systems as well as the FLIPR® Penta High-Throughput Cellular Screening System.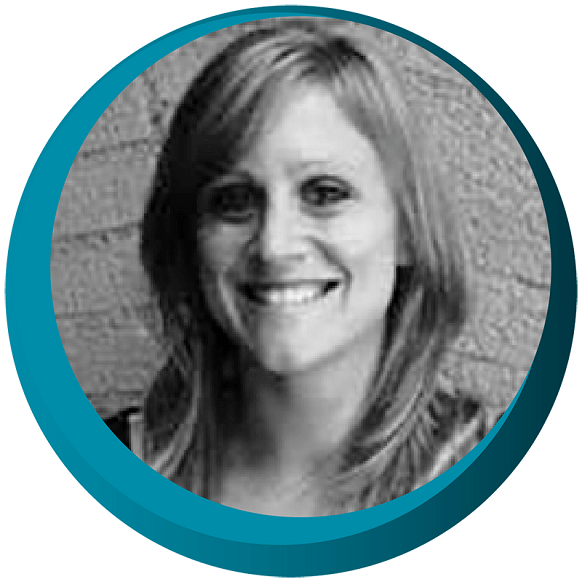 Shawn Nielsen Alvarado, PhD,Bioimaging Sales Specialist – Northwest
Growing up, my sister had juvenile myoclonic epilepsy. This really sparked my interest in science, because I wanted to understand the underlying root causes of my sister's condition. During graduate school I studied how hormones impacted memory processes. As my studies progressed, I started researching how different hormones impacted emotional memory and I carried that through to my graduate and post doc training. As part of my post doc training at the University of Southern California, I was fortunate enough to work with Mara Mather. Her research was centered around how hormones and norepinephrine modulate brain activity and emotional responses in men and women of different ages. I was really excited to work with her because she was targeting specific brain regions like the locus coeruleus and was open to a lot of different approaches to investigate the problem. She was someone who I really admired!
My advice to those looking to pursue a career in the life sciences is to keep an open mind. Be open to exploring new opportunities that arise, as it may take you on a completely different yet rewarding career path.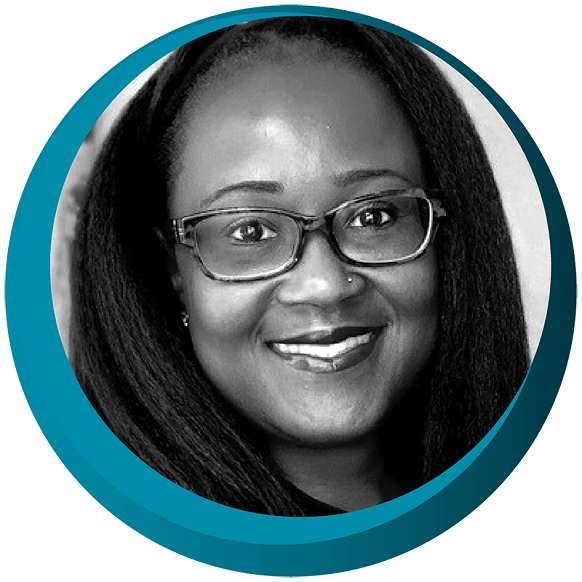 Cheryl Bell, PhD,Cellular Imaging Field Applications Scientist
Cheryl Bell, PhD
I am a Field Applications Scientist supporting the Bioimaging sales team through product demonstrations, trainings, and customer support for our ImageXpress® Pico Automated Cell Imaging System. Additionally, I am currently involved in a product development project and I am excited to have recently joined the Molecular Devices Diversity and Inclusion Council.
I decided to pursue a career in life sciences after my sister was diagnosed with a chronic autoimmune disease. While I am grateful for the many female scientists who have paved the way for me, I would like to highlight a scientist of my generation who is widening the path for black women in science. Dr. Hadiyah-Nicole Green is a physicist and professor at Morehouse University. She has developed several cancer therapies using lasers and nanoparticles that have been proven to be effective at curing cancer in mice. She is currently hard at work on translating her findings into human clinical trials.
If there's one piece of advice that I could offer to others in my field, I would offer this quote:
"Learn everything you can, anytime you can, from anyone you can, there will always come a time when you will be grateful you did." ― Sarah Caldwell
Jamie Lyon
I'm proud to have recently celebrated my five-year anniversary at Molecular Devices. I am a Technical Sales Representative for the BioResearch line of business, where I primarily sell microplate readers, microplate washers, and microarray scanners. I currently cover the central U.S. sales territory which includes Missouri, Kansas, Indiana, and Tennessee.
I've always been drawn to science and find all aspects of it interesting. Growing up as a kid, I wanted to be an archeologist. I had a shoe box filled with paint brushes and tools, and I would pretend to dig up rocks from my yard. If that doesn't scream "science nerd," I don't know what does!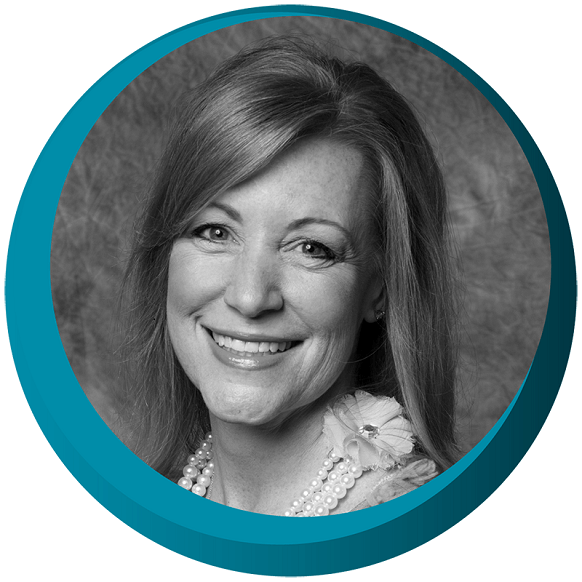 Jamie Lyon,Technical Sales Representative
When I think about IWD, I'm reminded of the story of Mercury 13, a group of 13 women who participated in a privately funded astronaut training program in 1959. At that time, women were not allowed in space. Nevertheless, this group of women successfully completed the same fitness tests and trainings that were required of male astronaut candidates. Although the program was eventually canceled, some of the women lobbied heavily in Washington D.C. to resume the testing and consider women as astronauts. In 1978, females were selected as astronaut candidates for the very first time as part of the NASA Space Shuttle program. Not until 1983 did Sally Ride become the first U.S. woman in space. Eileen Collins made this come full circle as she was the first woman to command a Space Shuttle in 1999, and she personally invited seven of the surviving Mercury 13 to attend her first launch. These women were the driving force for gender equality in the space program. I find them to be so inspiring!
I used to be part of a group of women in St. Louis that would speak to local high school girls about our career paths in STEM and the challenges we overcame. My advice to these young students was to follow their passions and interests and don't be intimidated by male dominated groups, classes, teams, or anything. As women, we can do it all too!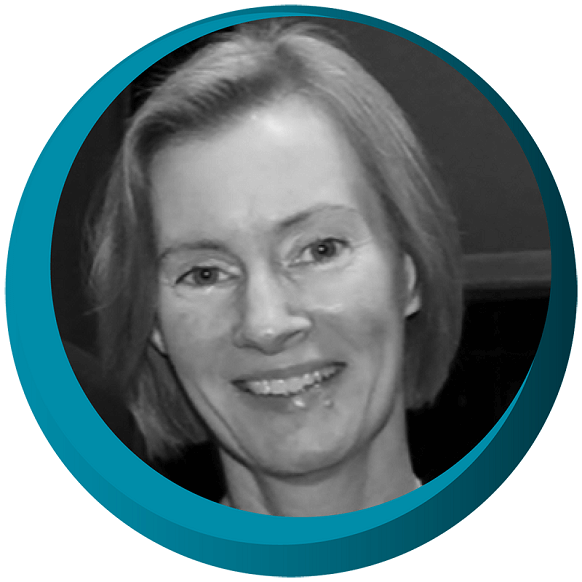 Cathy Olsen, PhD,Manager, Sr. Applications Scientist
Cathy Olsen, PhD
In my current role, I develop content to help illustrate the many ways in which customers can use Molecular Devices microplate readers to carry out their research. Through application notes, webinars, and other technical content featured on our website, my team highlights new technology and introduces lab scientists to better ways of getting results.
When I began my studies in biology, I was fascinated by the way that scientists could start at a 'macro' level and investigate down to cellular and molecular levels by using the scientific method to uncover things that no one ever knew before. In college, I got a work-study job in a hematology research lab. From there I was hooked!
There are many female scientists who have been a great inspiration to me. When I was a postdoctoral researcher, I learned of Mina Bissell's groundbreaking work on breast cancer and the way that cancer cells interact with other cells in the body. Her research helped lead the way for so many scientists who are now using organoids to study everything from disease to development in ways that were never possible with two-dimensional cell culture models.
My advice to others looking to pursue a career in the life sciences would be to keep an open mind. You may feel you're on track for one sort of career, but communicating with scientists in different areas may lead you in unexpected (and rewarding) directions.
Ranyelle Reid, PhD
I serve as a Field Application Scientist for the BioResearch Division at Molecular Devices and have been in this role for the past three years. My responsibilities include providing scientific, technical, and applications support during pre- and post-sales activities and serving as the global SoftMax® Pro GxP Software expert. I enjoy leveraging my 9+ years of industry experience with our customers in regulated environments. My favorite part of this job is the challenge of providing innovative solutions to test complex hypotheses. My goal is to empower scientists to achieve landmark discoveries that will increase our current state of knowledge with respect to healthcare, pharmacogenetics, and susceptibility to perennial diseases.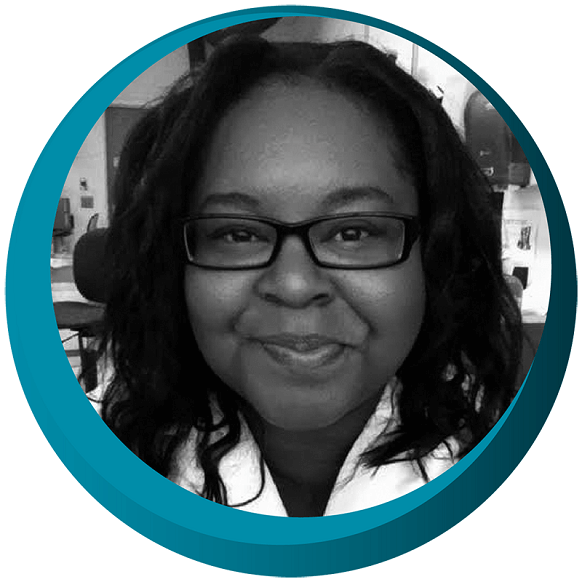 Ranyelle Reid, PhD,Field Applications Scientist & cGMP Certified Professional
I often say, "I didn't choose science, science chose me." As a kid, I asked a lot of questions. When my parents had exhausted their knowledge, they would simply respond, "I'm not sure, go look it up!" One day during a routine check-up, my doctor shared that though my health was good, I would probably suffer from high blood pressure in the future. Caught off guard, I quickly responded that I didn't have a high salt diet; I was confused. He explained that diet was only one part of the equation and shared that as a Black American I was genetically predisposed to hypertension (and many other diseases). When I asked him why, he actually said, "I'm not exactly sure." What I heard him say was: "Go look it up." I started looking and never stopped. I eventually earned my B.Sc. degree in Chemistry, my M.Sc. in Genomics, and my PhD in Human Genetics.
The scientists who inspire me are infinite, but to name a few: Dr. Lucille Wilson, Dr. Jane Hinton, Dr. Euphemia Lofton Hayes, Dr. Gladys Mae West, Dr. Rebecca Lee Crumpler, Chien-Shiung Wu, Dr. Marie Curie, Dr. Charusita Chakravarty, Dr. Noël Bakhtian, and Dr. Susan La Flesche Picotte.
My advice to others working in similar fields is to be proactive and drive your career conversations.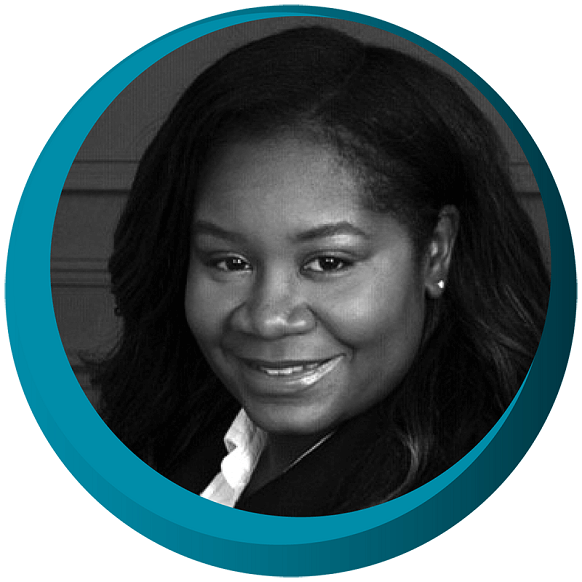 Antia Veal, PhD,Field Applications Scientist
Antia Veal, PhD
I'm a Field Applications Scientist within the BioResearch group at Molecular Devices. In this role I support customer applications with our single and multi-mode microplate readers using absorbance-, fluorescence- or luminescence-based assays. My support includes assay development, instrument training and installation as well as data analysis using our instruments and SoftMax® Pro Software.
I think my curiosity in general is what ultimately led me to pursue a career in life sciences. From mixing car oil fluids together for a reaction to creating the world's first "dog-food-club soda-skittles" face mask to mitigate eczema – these were just a few examples of my childhood adventures. As I exhibited these signs of scientific curiosity at an early age, my mother nurtured those moments which eventually led me to become a scientist.
Hands down, astronaut Mae C. Jemison was a huge inspiration for me growing up. It wasn't too often that you'd see "famous" female scientists and engineers let alone a woman of color. She really inspired me to want to become an astronomer during my early years. Today, Janet K. Yamamoto has become another significant inspiration to me, and I encourage everyone to learn more about her career journey. Through her dedication, she has really pioneered the field of HIV research.
My advice to my fellow peers would be to keep learning, mistakes are not a permanent negative but a longtime positive, and enjoy your contribution to science.
SeowHui Yap
As an Applications Scientist, I provide product support for the BioResearch line of business. I also lead technical sales development of channel partners in the global distribution region and serve as a subject matter expert for our compliance solutions. I'm excited by how my current role has enabled me to support scientists who are researching COVID-19 cellular response and vaccine development.
Growing up, I enjoyed reading about scientific discoveries, and I was always curious to know how these new findings could help improve the world. I've always been interested in the fields of genetics and molecular biology, as they can impact the world in so many different aspects—from fundamental research, molecular diagnostics, and therapeutics to agricultural biology.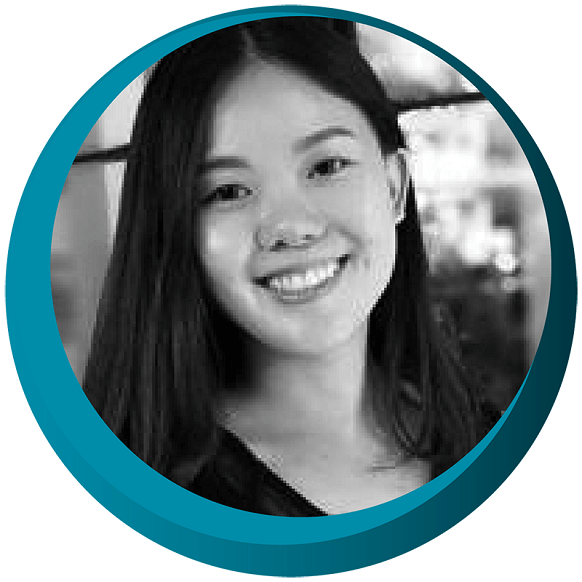 SeowHui Yap,BioResearch Applications Scientist, Global Distribution, Singapore
As I support the compliance solutions at Molecular Devices, I'm particularly inspired by Frances Oldham Kelsey, a pharmacologist and physician who reviewed drugs for the U.S. Food & Drug Administration. During the late 1950s, thalidomide was aggressively marketed as a non-toxic drug that could cure morning sickness and insomnia for pregnant women. Even though the drug had already been approved in other countries, Kelsey found that there was a lack of evidence to support its safety. Kelsey insisted that further studies be conducted prior to approval. Her persistence proved to be justified, when the ingestion of thalidomide during pregnancy was eventually linked to thousands of severe birth defects across Europe. Subsequently, Kelsey played a key role in shaping the FDA enforcement of drug regulations and laws strengthening the oversight of pharmaceuticals.
As Field Application Scientists, our main role is to help customers advance their research with our scientific solutions. My advice to other application scientists is to always stay curious and keep learning about new technologies and research findings. Allow yourself to adapt to the rapidly changing world, actively listen to your customer needs, and be ready to help them succeed!

Interested in joining our talented team of associates? Visit our Careers page.