Systems for whole cell patch-clamp, extracellular, and single-channel recordings
The Axon Instruments® portfolio provides comprehensive solutions for patch-clamping that includes amplifiers, digitizer, software, and accessories. Our best-in-class instruments facilitate the entire range of patch-clamp technique experiments from the smallest single-channel to the largest macroscopic recordings. With the addition of Axon™ pCLAMP™ 11 Software Suite for acquisition, recording and analysis, a truly streamlined workflow is realized.

Eliminate line-frequency noise
The HumSilencer™ feature removes 50/60 hz line-frequency noise on up to four channels in parallel. The function is quickly enabled through a software checkbox.

Maximize signal-to-noise ratio
The Axopatch™ 200B Amplifier offers one of the lowest-noise, single-channel recordings available via an innovative actively cooled headstage with capacitor-feedback technology.

Streamline workflows
pCLAMP Software offers a selection of modules and tools that simplifies setup and enables automation of parameters.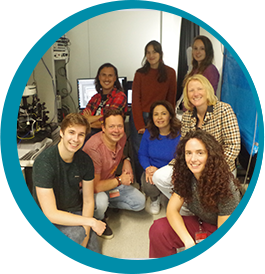 Wierenga lab uses MultiClamp 700B Microelectrode Amplifier to study the molecular mechanisms of inhibitory synapses
University of Texas uses the Axon Patch-Clamp Systems to evaluate signaling mechanisms in the brain underlying memory and recall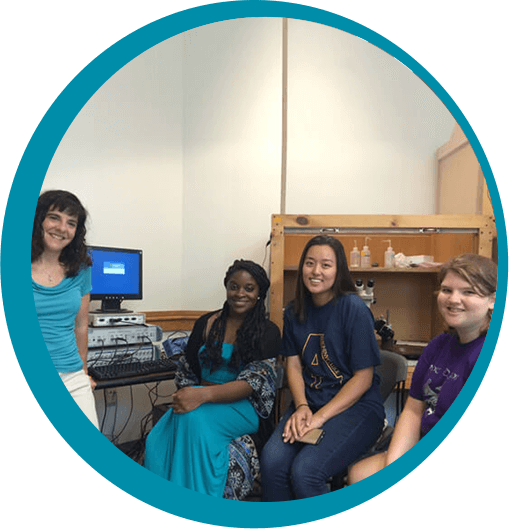 Allegheny College uses our Axon patch-clamp instruments to investigate how amyloid beta peptide block ion channels in Alzheimer's disease
A complete workflow solution for patch-clamp electrophysiology

Amplification—amplify your success
Control via pCLAMP software maximizes flexibility in setting up and performing different experimental protocols
A wide range of amplifiers means we can offer the ideal choice for your application, providing the best possible data
Our lowest-noise amplifier/digitizer instruments provide the highest signal resolution, and eliminate 50 or 60 Hz line-frequency noise contamination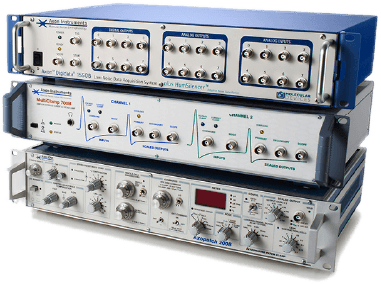 Axon Instruments Patch-Clamp Amplifiers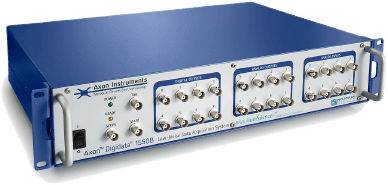 The Axon™ Digidata® 1550B plus HumSilencer®

Digitization—get better data, faster
High rate of sampling (500kHz) means a more faithful digitization process, allowing for precise digital reconstruction of the analogue signal due to minimal information loss
Eight channels can be sampled and digitized simultaneously, increasing data acquisition speed
The HumSilencer option with the Digidata range eliminates of 50 and 60Hz line-frequency noise, making the biological signal clearer without distorting the data

Acquisition — get more flexibility and easier acquisition
Enhanced protocol editor in pCLAMP 11 Software allows for longer and more sophisticated protocols to be programmed and reduces protocol setup time
Multiple windows can be simultaneously displayed during a Membrane Test protocol, making it easier to patch multiple cells
Gap-free mode allows the programming of command and digital outputs in a continuous recording, allowing you to enhance protocol design and trigger actions within the protocol automatically

Analysis—discover more while saving time
Acquisition and analysis are combined in one package, streamlining the entire process
Advanced modules allow action potential and population spike measurements to be made automatically
New Batch Analysis feature allows multiple datasets to be analysed using an identical macro; saving time on data analysis and ensuring the exact same analysis is carried out on each dataset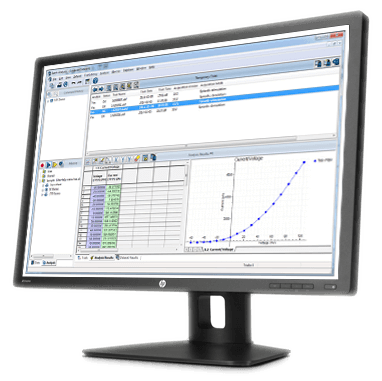 pCLAMP 11 Software Suite
Featured resources for electrophysiology and the Axon patch-clamp system
The Axon Instruments® portfolio
How can we help advance your next big discovery?
Our highly-qualified teams are on the frontlines with our customers, conducting remote or on-site product demonstrations, webinars, and more to help you solve your tough research challenges. How can we help you today?
I'd like to…