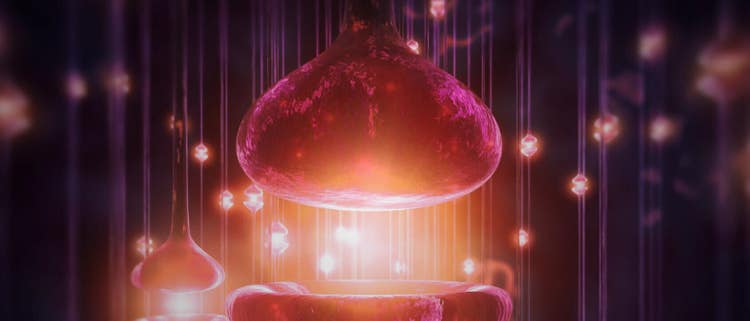 THE AXON GUIDE
Electrophysiology and Biophysics Laboratory Techniques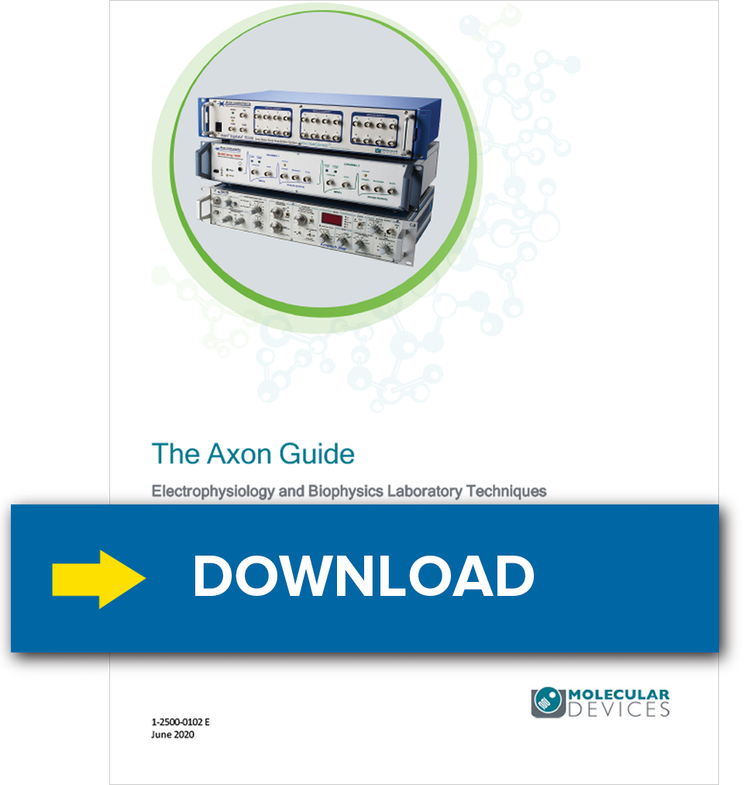 What you will find in this guide
This guide serves as an information and data resource for electrophysiologists. It covers a broad range of topics ranging from the biological basis of bioelectricity and a description of the basic experimental setup to a discussion of mechanisms of noise and data analysis.
The Axon Guide Fifth Edition is a tool benefiting both the novice and the expert electrophysiologist. Newcomers to electrophysiology will gain an appreciation of the intricacies of electrophysiological measurements and the requirements for setting up a complete recording and analysis system. For experienced electrophysiologists, we include in-depth discussions of selected topics, such as advanced methods in electrophysiology and noise.
For the fifth edition, we are very pleased to be able to offer new content in the Advanced Methods in Electrophysiology section, including advanced methods developed for ion channel recording from liposomes, planar bilayers, and bacterial spheroplasts; current recording from solid-state nanopores, and the use of nanopipettes in intracellular recording.
Table of contents
1. Bioelectricity
2 The Laboratory Setup
3. Instrumentation for Measuring Bioelectric Signals from Cells
4. Microelectrodes and Micropipettes
5. Advanced Methods in Electrophysiology
6. Signal Conditioning and Signal Conditioners
7. Transducers
8. Laboratory Computer Issues and Considerations
9. Acquisition Hardware
10. Data Analysis
11. Noise in Electrophysiological Measurements
Appendix A: Guide to Interpreting Specifications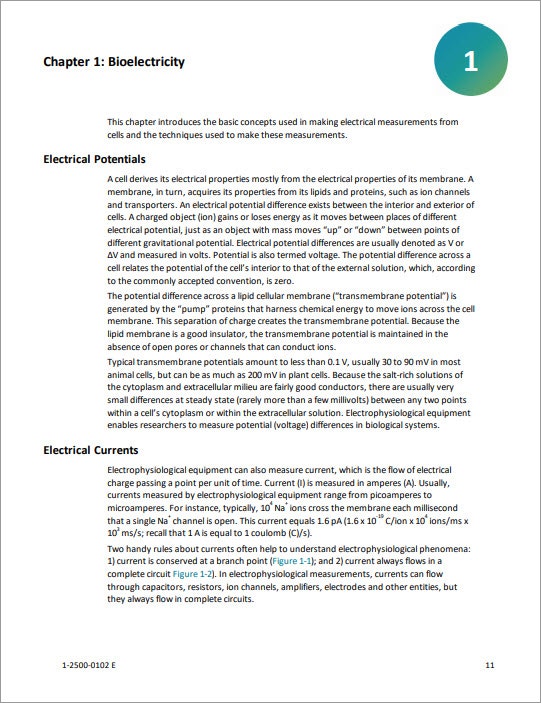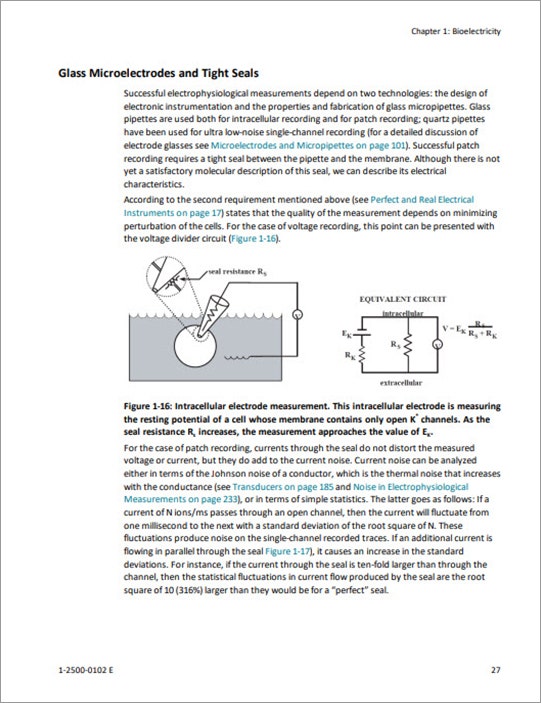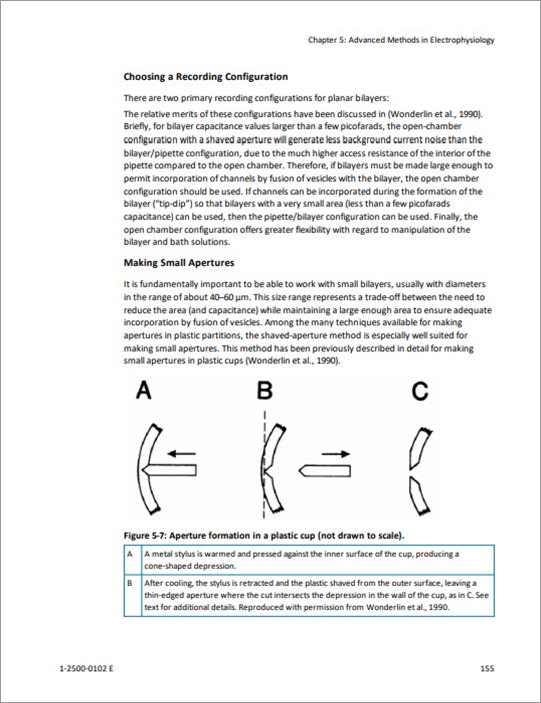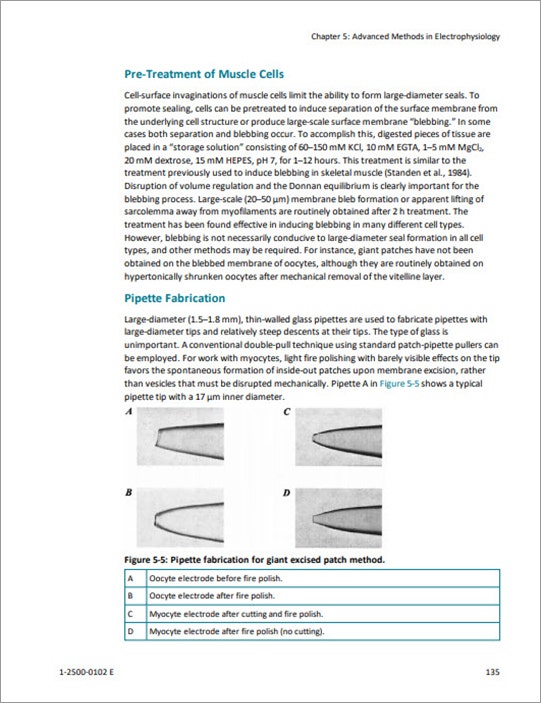 THE AXON GUIDE
The most comprehensive laboratory techniques workbook—with over 250 pages—to support electrophysical and biophysical research
Learn more about the Axon Instruments® portfolio:
Axon Instruments Patch-Clamp Amplifiers
Patch-clamp amplifiers from single channel, whole-cell, and two electrode recordings
The Axon™ Digidata® 1550B plus HumSilencer®
High-resolution, low-noise digitizer with 50/60 Hz line-frequency noise elimination
pCLAMP 11 Software Suite
A complete workflow solution for patch-clamp electrophysiology
Customer Breakthroughs