About Us
Providing innovative solutions for over 30 years
We provide our customers with innovative bioanalytical solutions for protein and cell biology in life science research, pharmaceutical and biotherapeutic development.
With over 140,000 placements in laboratories around the world, our instruments have contributed to remarkable scientific research described in over 230,000+ peer reviewed publications. Included within a broad product portfolio are platforms for high-throughput screening, genomic and cellular analysis, colony selection and microplate detection. We are over 1,100 associates strong with rich domain knowledge to support scientific breakthroughs. We are headquartered in Silicon Valley, the center of technology and innovation, with offices around the globe.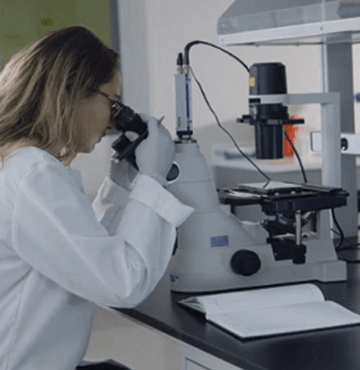 Empowering Scientists to Achieve Landmark Discoveries
From innovative cell imaging solutions to intuitive analysis software, new technologies from Molecular Devices enable greater insights for customers. In this video, Susan Murphy, president of Molecular Devices, provides an overview of our sophisticated portfolio and its impact on the development of novel therapeutics. In addition, insights from StemoniX Inc., a leading provider of ready-to-use preclinical plates of biologically-relevant human micro-organs, reveals the importance of sophisticated instruments in the fast-paced environment of cell biology.
First microplate reader in space
Molecular Devices SpectraMax M5e reader, chosen for its durability, became the first microplate reader in space in May 2011. NanoRacks, a leading provider of commercial pathway solutions aboard the International Space Station, added the reader to their line of commercial research hardware, providing researchers the ability to conduct microplate reader experiments in microgravity for the first time.
They reconfigured the reader to operate comfortably in the zero-gravity environment of the space station. Upgrades included temperature control and the ability to configure every aspect of the researcher's experiment from an Earth-based workstation using SoftMax® Pro, the leading data acquisition and analysis software. NanoRacks re-launched the reconfigured SpectraMax M5e reader back to the International Space Station on the SpaceX Commercial Resupply Mission-9 on July 18, 2016.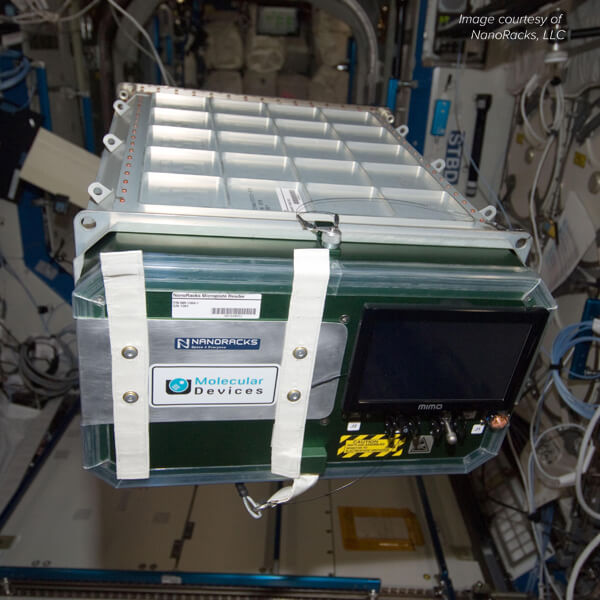 ---
Our Patents
At Molecular Devices, we provide one of the widest ranges of bioanalytical systems for life science and drug discovery research available from a single supplier. Our systems are built on proprietary technology platforms that deliver high performance, flexibility, and reliability. Some of our key patented technologies can be viewed here. For more information about any of these technologies, please contact us directly.
Our Leadership
Our diverse experience, business insights, and a shared purpose drive our everyday decisions to encourage our employees to reach their maximum potential.
View Leadership
Careers
Are you passionate about designing, building, and supporting industry-leading solutions that help improve the quality of human life every single day? Join us and work with best-in-class teams to build innovative tools that advance our customers' scientific discoveries.
Join our team
See what it's like to work at Molecular Devices