Luminescence Plate Readers
Single-mode microplate reader (luminometer) with luminescence detection
SpectraMax Luminometer
Luminescence detection typically offers greater sensitivity than absorbance or fluorescence detection. Our luminescence plate readers, also referred to as luminometers are ideal for measuring a wide range of assays including dual luciferase reporter gene, G protein-coupled receptor (GPCR) via aequorin, bioluminescence resonance energy transfer (BRET), and acridinium ester assays. Luminescence assays with long-lived signal (glow) can be detected by any luminescence reader, while flash assays with short-lived signal (flash) require a reader equipped with injectors.
Our featured SpectraMax® L Microplate Reader
Sensitive luminometer with programmable injector options for 96- and 384-well microplates
Detect dim samples with unsurpassed sensitivity
Avoid saturation issues with nine orders of dynamic range
Enable robust performance with injectors
Validation and compliance tools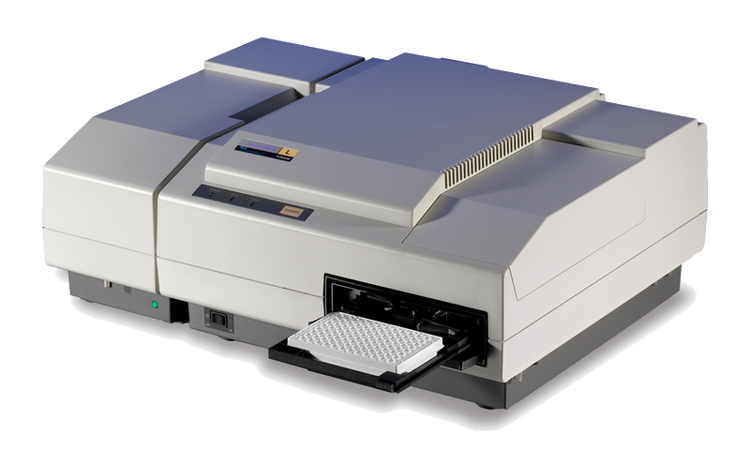 Luminescence applications and assays
With more than 40 years of plate reader expertise and life science research, we've amassed an extensive collection of application-focused content in our Resource Hub. Our featured luminescence application notes include:
Enzymatic Assays
GPCR/Aequorin Assays
Multi-mode microplate readers with luminescence detection
A single-mode plate reader is a good starting point. However, an upgradeable multi-mode reader which includes absorbance, fluorescence and luminescence can address all your future lab needs.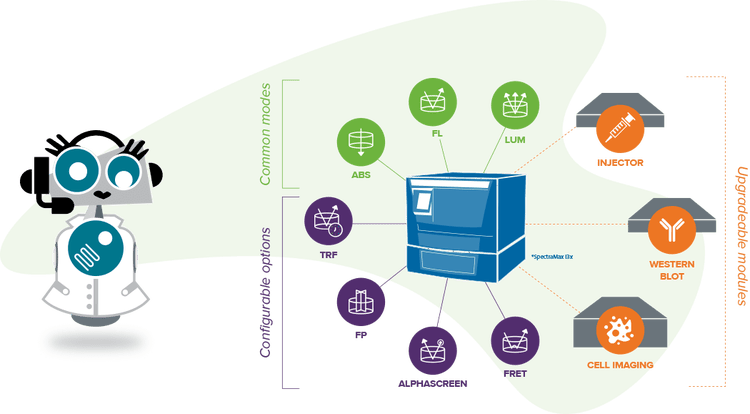 Featured luminescence resources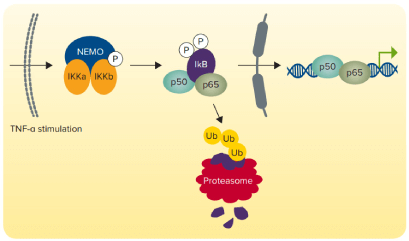 LUCIFERASE ASSAY
Monitor NF-(κ)B activation with a sensitive dual reporter assay
We show how the DuoLuc reporter assay and SpectraMax iD5 reader are used to detect nuclear factor-κB (NF-κB) activation in a mammalian cell model.
CYTOTOXICITY
Cytotoxicity in cells: Easy determination using Lonza ViaLight Plus and ToxiLight BioAssays
Bioluminescent cytotoxicity assays offer the user increased detection limits, speed, and accuracy, and have been well documented.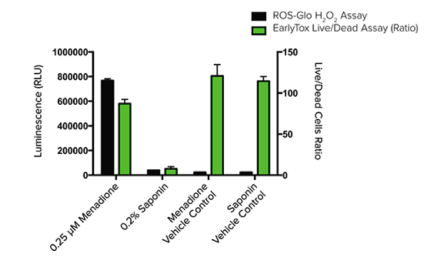 REACTIVE OXYGEN SPECIES (ROS)
Measuring reactive oxygen species with SpectraMax microplate readers
Reactive Oxygen Species (ROS) are chemically reactive molecules containing oxygen. In eukaryotes, these molecules are mainly created during aerobic respiration and can cause problems...
Related products and services
Complete solution of validation tools and services, as well as a broad range of consumables and assays for all your luminometer lab needs.