Fluorescence Plate Readers
Single-mode microplate readers (fluorometers, spectrofluorometers) with fluorescence detection
SpectraMax Spectrofluorometers
Spectrofluorometers or plate readers with fluorescence detection typically offer greater sensitivity and a wider dynamic range compared to absorbance detection. Because many reagents can be fluorescently labeled, spectrofluorometers are used to detect many biological and chemical processes. There are often fluorescent alternatives for applications like cell viability and nucleic acid quantification.
Our featured SpectraMax Gemini™ XPS/EM Microplate Readers
A dual-monochromator spectrofluorometer system offering fluorescence detection without filters
No fliters needed
High level of sensitivity
Validation tools
Robotics compatible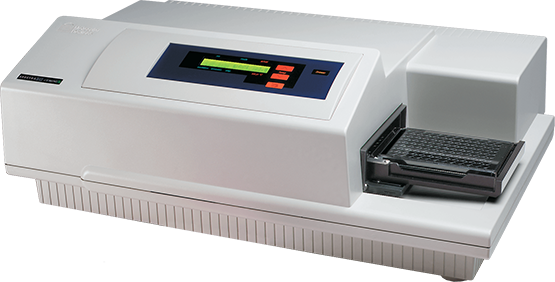 Fluorescence applications and assays
With more than 40 years of plate reader expertise and life science research, we've amassed an extensive collection of application-focused content in our Resource Hub. Our featured fluorescence application notes include:
Fluorometric Protease Assays
Molecular Beacons
Multi-mode microplate readers with fluorescence detection
A single-mode plate reader is a good starting point. However, an upgradeable multi-mode reader which includes absorbance, fluorescence and luminescence can address all your future lab needs.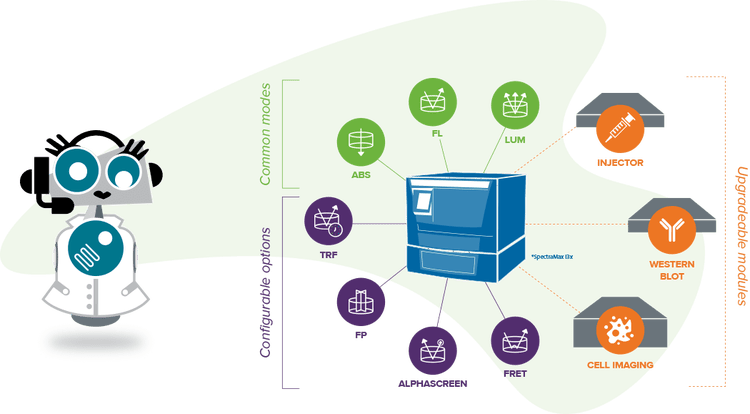 Featured fluorescence resources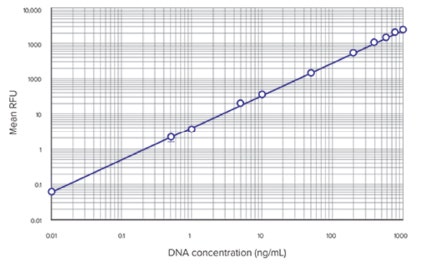 dna quantitation
Measuring cell proliferation
Quantition of cell proliferation using fluorescence allows one to easily monitor the effects of drugs and others experimental treatments on cell growth. The CyQUANT Cell Proliferation...
Proteasome activity
Measurement of proteosome inhibition in live cells
Protections inside eukaryotic cells exist in a dynamic state, in a highly-regulated balance between synthesis and degradation, Whereas protein synthesis is well understood after decades...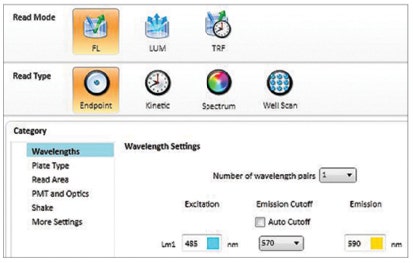 Nanoorange protein quantitation
Using the NanoOrange Protein Kit
This application note describes how use the NanoOrange®Protein Quantitation Kit from Life Technologies in SpectraMax® microplate readers with the fluorescence detection mode and..
Related products and services
Complete solution of validation tools and services, as well as a broad range of consumables and assays for all your spectrophotometer lab needs.