Molecular Devices launches new multi-mode microplate reader for academia and biotech laboratories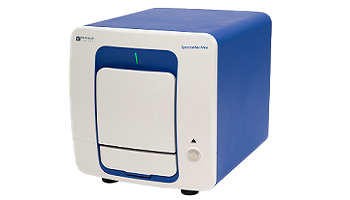 The budget-friendly SpectraMax® Mini Multi-Mode Microplate Reader maximizes productivity without compromising sensitivity or performance
San Jose, Calif., April 14, 2022 – Molecular Devices, LLC., a leading provider of high-performance life science solutions and a company of Danaher Corporation (NYSE:DHR), has today launched its SpectraMax® Mini Multi-Mode Microplate Reader, a compact and economical solution designed to save researchers benchtop space and budget. Built on the company's nearly four decades of experience delivering high-performance microplate reader technology to the market, the SpectraMax Mini reader is robust enough to meet a lab's core microplate reader needs, while its compact size is ideal for integration into a large workstation with multiple instruments.
"We created the SpectraMax Mini reader for budget-conscious labs in need of a versatile, high-performing multi-mode solution," said Susan Murphy, President of Molecular Devices. "The new reader joins our extensive SpectraMax line of user-friendly microplate readers – the industry's most cited brand – to help scientists from academic labs to fast-paced biotechnology organizations advance their research."
The user-upgradeable SpectraMax Mini reader features up to three modes of detection for UV-Visible absorbance, fluorescence, and luminescence, allowing for key applications like reporter gene expression, ELISA, DNA and protein quantitation, cell viability, and more. Integrated with the system is the protocol control and data analysis software, SoftMax® Pro Software, to enable rapid data generation and analysis.
The SpectraMax Mini reader offers customers:
Flexibility – Accommodates various plate types from 6- to 384-well formats and is user upgradeable from two to three modes of detection
Extended wavelength range – Xenon flash lamp allows measurement of fluorescence from 250 to 850 nm – unlike halogen lamps – for a wider range of applications such as tryptophan assays
Ease of use – Approachable design with plug-and-play filter cubes for measuring fluorescence and luminescence, alleviating the need to input excitation and emission wavelengths manually
Superior software – Includes the world's most published microplate reader control and data analysis software, SoftMax Pro Software, complete with time-saving, pre-written protocols for commonly used applications
The SpectraMax Mini reader is now available globally to advance research around the world. To learn more, visit www.moleculardevices.com/newspectramaxmini.
About Molecular Devices, LLC.
Molecular Devices is one of the world's leading providers of high-performance bioanalytical measurement systems, software and consumables for life science research, pharmaceutical and biotherapeutic development. Included within a broad product portfolio are platforms for high-throughput screening, genomic and cellular analysis, colony selection and microplate detection. These leading-edge products enable scientists to improve productivity and effectiveness, ultimately accelerating research and the discovery of new therapeutics. Molecular Devices is committed to the continual development of innovative solutions for life science applications. The company is headquartered in Silicon Valley, California with offices around the globe. To learn more about Molecular Devices, visit www.moleculardevices.com.