Desktop

Mobile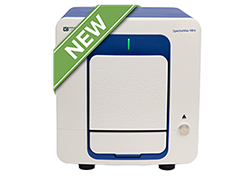 SpectraMax Mini Multi-Mode Microplate Reader
Affordable multi-mode microplate reader with best-in-class data analysis software
Perform your favorite applications including ELISA, DNA and protein quantitation, cell viability, gene expression with a user-friendly reader
The SpectraMax® Mini Multi-Mode Microplate Reader offers a budget friendly solution that gives you exactly what you need when you need it. With three modes of detection for UV-Vis absorbance, fluorescence and luminescence, the SpectraMax Mini reader is user upgradeable - from 2 to 3 modes, providing researchers with a versatile instrument that does not compromise on sensitivity or performance. Included SoftMax® Pro Software enables rapid data generation and analysis helping you achieve more in less time.

Easy-to-use
Save time on training, data generation, and data analysis, for faster results.

Flexible
Perform your favorite applications with a user-friendly reader that accommodates plate types from six to 384-well formats; up to three modes of detection measuring absorbance with NFC-tagged filters for fluorescence, luminescence, or both.

Affordable
Gain access to over thirty years of experience and technology in a compact, multi-mode reader that was built for researchers with sensitive budgets.
Features

Industry-leading software
Enjoy an extensive library of protocols, advanced reader control, and easy data management and analysis with our best-in-class Softmax Pro Software.

Expanded wavelength range
Xenon flash lamps allow you to excite samples in the UV range where halogen does not.

Approachable design
Effortless functionality provides users with everything they need to run their most crucial applications quickly and without complications.

AutoPMT technology
Our AutoPMT feature allows a wide range of concentrations to be prepared and read on one plate, avoiding saturation (or the loss of signal) and saving you time and money.
Save time and money with a
microplate reader and washer bundle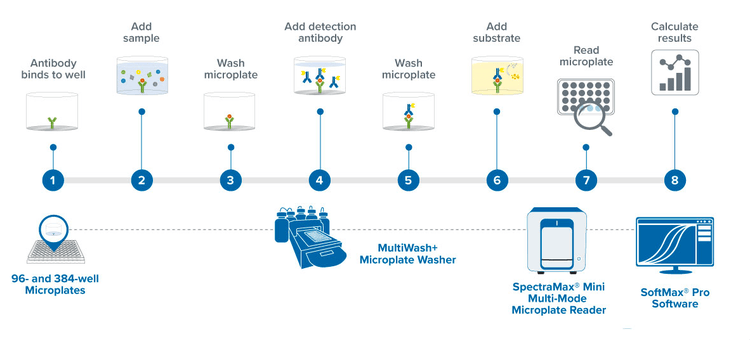 Improve your lab's efficiency, get more data, and decrease time to discovery with an automated microplate washer and reader solution:
The SpectraMax® Mini Multi-Mode Microplate Reader offers a budget-friendly solution with three modes of detection for UV-Vis absorbance, fluorescence, and luminescence.
SoftMax Pro Software is an industry-leading acquisition and analysis software with over 160 ready-to-run protocols, powerful data analysis, and a range of data output options.
The MultiWash+™ Microplate Washer is an automated, compact, quiet, efficient washer with 20 different wash protocol options.
Latest Resources
Featured Applications
How can we help advance your next big discovery?
Our highly-qualified teams are on the frontlines with our customers, conducting remote or on-site product demonstrations, webinars, and more to help you solve your tough research challenges. How can we help you today?
I'd like to…
Applications of SpectraMax Mini Multi-Mode Microplate Reader
Specifications & Options of SpectraMax Mini Multi-Mode Microplate Reader
Resources of SpectraMax Mini Multi-Mode Microplate Reader
Related Products & Services of SpectraMax Mini Multi-Mode Microplate Reader