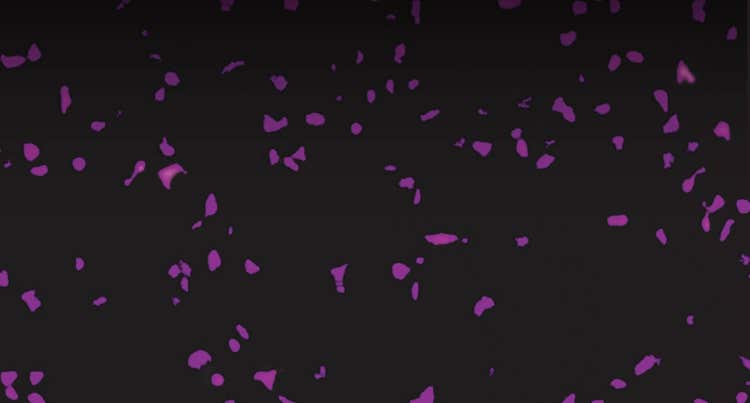 EBOOK
Explore Cells from the Inside Out
Study protein-protein interaction to cell cycle analysis in spheroids with patented microplate reader technologies.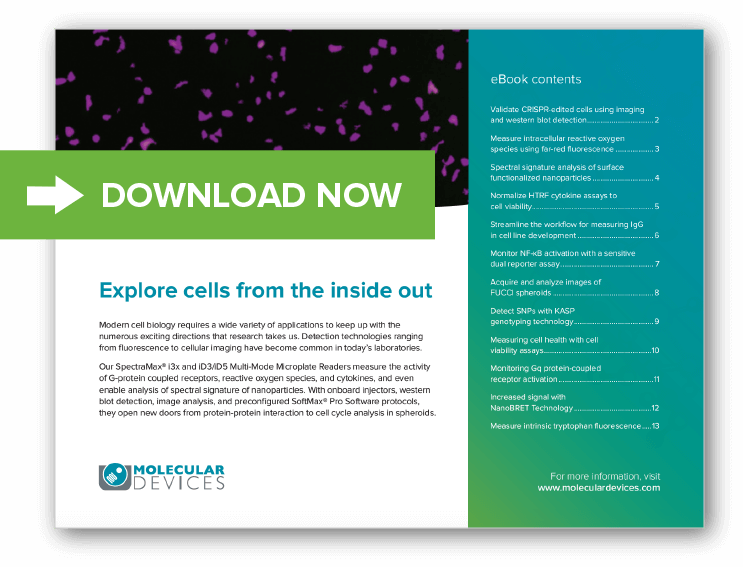 What you will find in this guide
Modern cell biology requires a wide variety of applications to keep up with the numerous exciting directions that research takes us. Detection technologies ranging from fluorescence to cellular imaging have become common in today's laboratories.
Our SpectraMax® i3x and iD3/iD5 Multi-Mode Microplate Readers measure the activity of G-protein coupled receptors, reactive oxygen species, and cytokines, and even enable analysis of spectral signature of nanoparticles. With onboard injectors, western blot detection, image analysis, and preconfigured SoftMax® Pro Software protocols, they open new doors from protein-protein interaction to cell cycle analysis in spheroids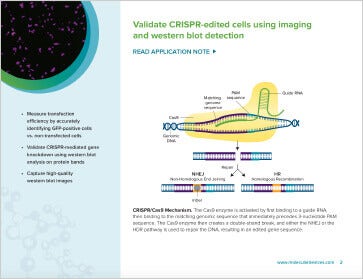 Validate CRISPR-edited cells using imaging and western blot detection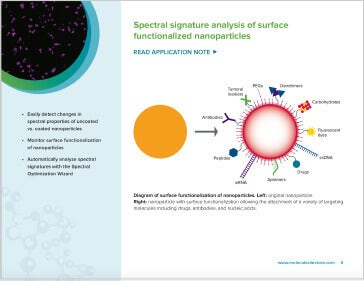 Spectral signature analysis of surface functionalized nanoparticles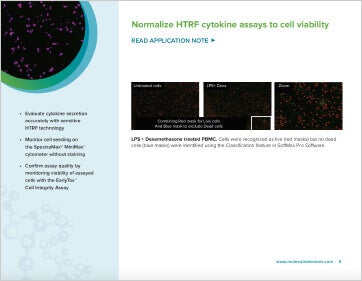 Normalize HTRF cytokine assays to cell viability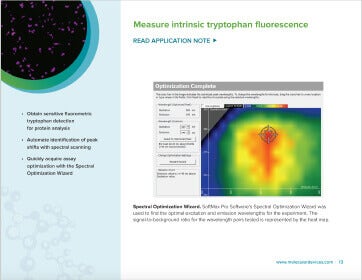 Measure intrinsic tryptophan fluorescence
Explore cells from the inside out
Learn about a wide range of assays possible using our SpectraMax i-Series readers, from rapid detection of SNPs and luciferase based gene reporting assays to cell viability assays and precise measurement of antibodies!
Please check your email, your eBook is on the way!