Desktop

Mobile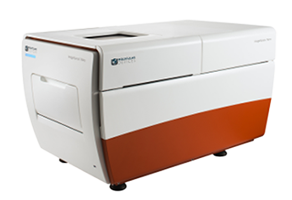 ImageXpress Nano Automated Imaging System
High-content imaging system for your everyday biological needs
Fluorescence imaging platform within reach of every lab
The ImageXpress® Nano Automated Imaging System features a long life, solid state, light engine, and optics to reliably deliver the right assay sensitivity. Capture fine details of a variety of cellular and subcellular assays with this powerful and flexible fluorescent microscopy solution. The system includes MetaXpress® High-Content Image Acquisition and Analysis Software with tools for 2D and 3D imaging and time lapse analysis, as well as a range of needs from ease-of-use through to proprietary assay design.

Image label-free
Brightfield imaging allows for rapid acquisition without the use of harmful fluorescent agents.

Streamline image analysis
The modular toolbox in the MetaXpress® software allows for the quick setup of hundreds of routine assays. Choose from our optional selection of turnkey application modules for greater convenience.

Capture a diverse range of samples
With 2x to 60x magnification, the system offers the flexibility to image whole-well (C. elegans, zebrafish), as well as sub-cellular details (vesicles, organelles).
Features

Large field of view
An entire well of a 384-well plate can be captured in a single image at 4x magnification for faster throughput.

Automated Stages
Fully automated X, Y, and Z stages with resolution better than 25 nm.

Wide range of filters and objectives
The system can be configured with different filters or objectives (2-60x) to meet research needs.

Five fluorescent channels
The system can have up to 5 fluorescent filters installed at one time. The software allows up to 7 channels to be acquired at one time which enables multi-channel fluorescent and transmitted light imaging in one experiment.

High-speed autofocus
Laser autofocus enables quick, consistent focusing across plates, slides and uneven surfaces.

Environmental control option
Multi-day, time lapse and live cell assays can be run using the onboard environmental system with options for temprature, humidity, and CO2 control.
MetaXpress high-content image aquisition and analysis software
Meet high throughput requirements with a scalable, streamlined workflow
Adapt your analysis tools to tackle your toughest problems, including 3D analysis
Schedule automatic data transfer between third-party hardware sources and secure database
Set up hundreds of routinely used HCS assays using MetaXpress software modules
Latest Resources
Featured Applications
Customer Breakthrough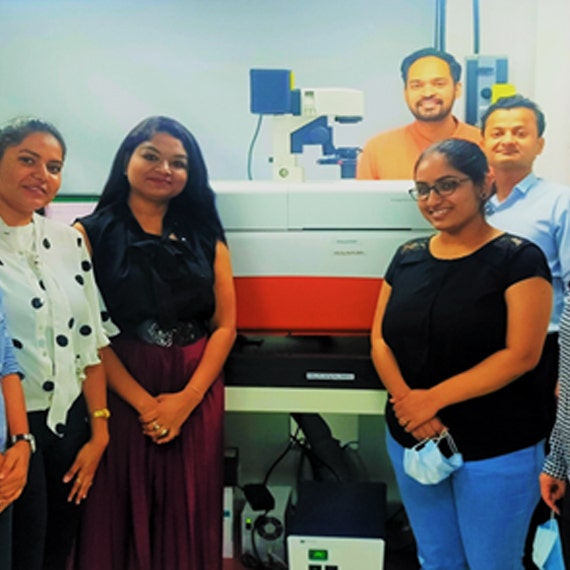 SUCCESS STORY
Yashraj Biotechnology leverages the ImageXpress Nano to substantially improve their multi-parametric imaging and analyses
How can we help advance your next big discovery?
Our highly-qualified teams are on the frontlines with our customers, conducting remote or on-site product demonstrations, webinars, and more to help you solve your tough research challenges. How can we help you today?
I'd like to…
Applications of ImageXpress Nano Automated Imaging System
Specifications & Options of ImageXpress Nano Automated Imaging System

Resources of ImageXpress Nano Automated Imaging System
Related Products & Services of ImageXpress Nano Automated Imaging System