OligoMaker ApS uses the SpectraMax 190 reader to test DNA/RNA-synthesizers
COMPANY/UNIVERSITY
OligoMaker ApS Copenhagen
TEAM MEMBERS
Kark Ross-Petersen, PhD, Managing Director
PRODUCTS USED
SpectraMax 190 Microplate Reader
The Challenge
OligoMaker ApS, based in Copenhagen, Denmark, is a manufacturer of DNA/RNA-synthesizers. The company was founded in 1996 by Karl Ross-Petersen, Ph.D. as a technology R&D division of TAG Copenhagen A/S. In manufacturing DNA/RNA-synthesizers for universities, hospitals and private companies all over the world, the group relies on the SpectraMax 190 Absorbance Microplate Reader.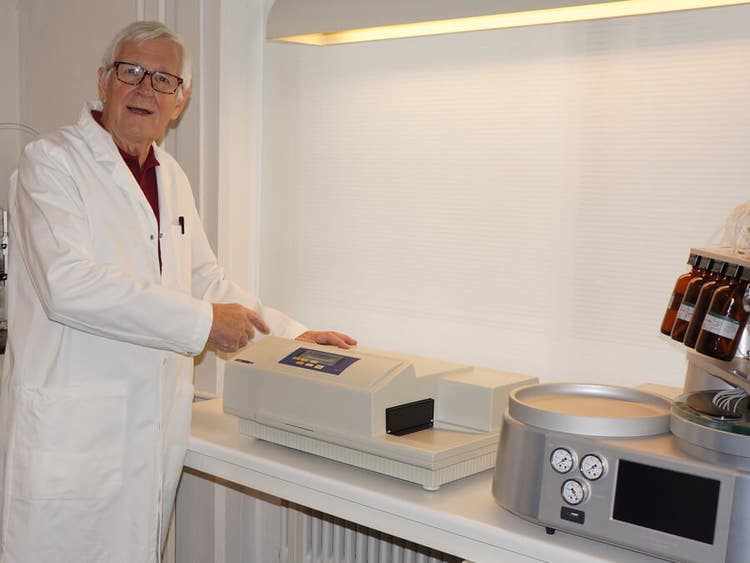 The Solution
Speaking about how OligoMaker uses the SpectraMax 190, Karl Ross-Petersen explains, "We use the SpectraMax 190 as an important step in testing the DNA/RNA-synthesizers we build. We have to quantify the primers and probes to determine how much DNA/RNA is synthesized on the DNA/RNA Synthesizer".
Products Used
Quantify DNA and perform endpoint, kinetic, and spectral scanning analyses with the UV-Vis SpectraMax 190 Microplate Reader. The multichannel design for 96-well microplates uses separate sample and reference beams for each sample — just like a dual-beam spectrophotometer — to eliminate error due to variations in optical fiber light output. Monochromator-based wavelength selection from 190 nm to 850 nm keeps you on the road to discovery, instead of tracking down and changing out filters.