Desktop
Mobile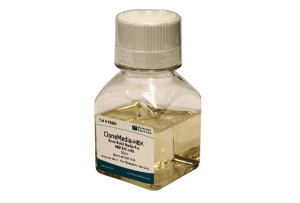 CloneMedia
CloneMedia is a complete semi-solid medium for the growth and isolation of mammalian cell colonies
Ensures formation of discrete, clonal colonies with several variants of CHO and HEK cell lines.
CloneMedia is a complete semi-solid medium for the growth and isolation of mammalian cell colonies. The use of CloneMedia ensures formation of discrete, clonal colonies with cell lines such as hybridoma, CHO, CHO-S, CHOK1 and others. See the Order tab for CHO cells, hybridomas/myelomas, HEK cells, PER.C6® cells with standard, animal-free or glutamine-free variants.
Developed specifically for optimised use with Molecular Devices ClonePix mammalian colony picking systems, the CloneMedia-HEK for example, supports colony formation as well as the fluorescent assay of secreted product using CloneDetect Agent. HEK 293 cells growing in semi-solid conditions form discreet, spherical colonies suspended in the semi-solid media.
Figure 1. Images of colonies of HEK cells grown in animal-free semi-solid media, taken on day 11 post-plating. Images were taken using Molecular Devices CloneSelect Imager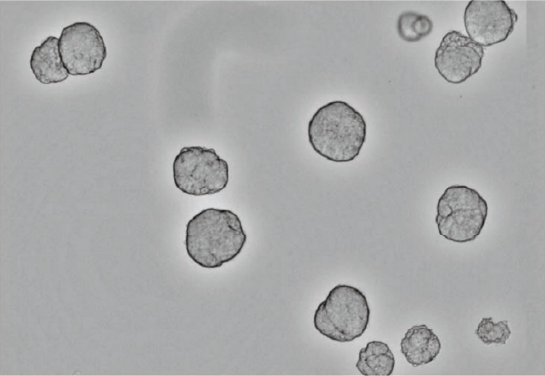 Latest Resources
Ordering Options of CloneMedia
Resources of CloneMedia
Compatible Products & Services of CloneMedia