Project Profile: Organoid Innovation Center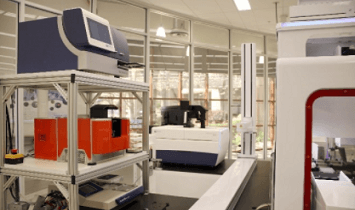 Lab Manager speaks to Dan O'Connor, vice president, drug discovery, Molecular Devices, about the company's Organoid Innovation Center in San Jose, CA. The center is 180 sq. ft., within a larger wet lab area measuring 1,440 sq. ft., and was completed in April 2021.
Q: What was the need for this facility? Is it replacing an outdated existing facility or accommodating new research/ a new program?
A: Molecular Devices successfully partners with customers to advance their 3D biology research by incorporating laboratory systems that automate and scale organoid workflows. This approach of designing a fully integrated, end-to-end solution—which encompasses organoid development through to high-content imaging and screening—has answered challenges our customers routinely experience when moving to 3D biology.