Leadership
Our diverse experience, business insights and a shared purpose drive our everyday decisions to encourage our employees to reach their maximum potential.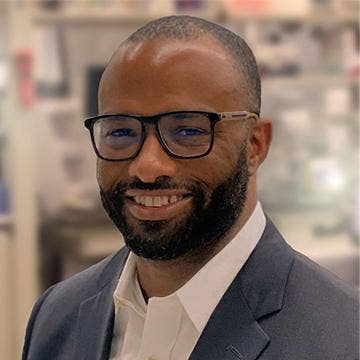 Jaison Battle
Vice President, Chief Financial Officer
As CFO, Jaison oversees all the company's financial functions. Jaison joined Molecular Devices in January of 2022 bringing nearly 20 years of global financial leadership experience leading global manufacturing and consumer products businesses.
Prior to joining Molecular Devices, Jaison served as Vice President and CFO of DESTACO, an operating company of Dover Corporation, a global manufacturer of high-performance automation and work holding solutions where he oversaw the finance and IT functions of the company. Before that Jaison held progressive finance, operating and regional leadership roles at Rockwell Automation and Harley-Davidson. Jaison began his career in public accounting as an auditor at Ernst & Young ("EY").
Jaison is a CPA and holds master's degrees in both Accounting and Business Administration from the McIntyre School of Commerce at the University of Virginia and Harvard Business School. He holds a Bachelor of Arts in Business Administration from Whittier College.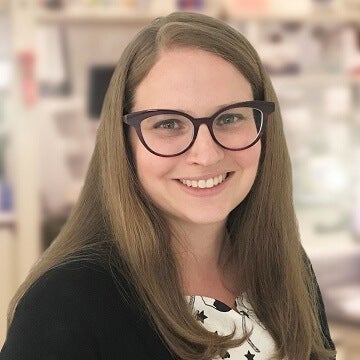 Darcy Riley
Vice President, Global Human Resources
Darcy joined Molecular Devices in May 2020 as the VP of HR. Her previous Danaher experience starts with Beckman Coulter Dx supporting Global Operations in 2018 and has held progressing roles in Human Resources, most recent as Sr. HR Director, Global Corporate Functions & HR Operations supporting Q&RA, Finance, IT, Legal, Global Marketing, and L1 Leaders. She previously held HR management positions at Eaton Hydraulics, Johnson & Johnson, GenMark Dx and The Pepsi Beverages Company. She strives to support associates through engagement, influential career coaching, and enhancing their capabilities. To achieve these areas of focus, Darcy partners closely with her teams to highlight innovative talent strategies to merge HR initiatives and business goals, within the functions.
Darcy has a Master of Arts degree in Human Resources and Industrial Relations from the University of Minnesota and a BA degree in Psychology from University of Wisconsin.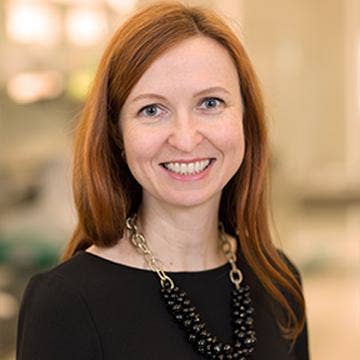 Julia Daneman
Assistant General Counsel
Julia is serving as Assistant General Counsel of Molecular Devices since November 2016 and has been with the company progressing through a series of roles in the legal team since March 2012. Over the prior 15 years, Julia held legal positions at Trimble, a manufacturer of advanced positioning solutions, @Road, a provider of mobile resource management solutions, and business development positions in Ukraine. Julia is admitted to practice law in California. She holds a Master of Laws from Santa Clara Law School, a law degree with specialization in International Law from Taras Shevcheko National University of Kyiv, Ukraine, and a B.A from Taurida National V.I. Vernadsky University, Ukraine.
Darcy has a Master of Arts degree in Human Resources and Industrial Relations from the University of Minnesota and a BA degree in Psychology from University of Wisconsin.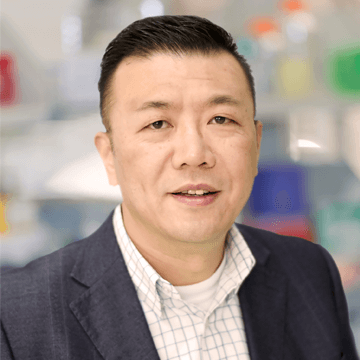 Dean Ding
Vice President, Global Operations
Dean joined Molecular Devices in June 2010 and was appointed Vice President of Global Operations in Apr.2017. Prior to his current role, he was the General Manager of Molecular Devices' Shanghai, China plant. Dean has held multiple manufacturing leadership and General Manager roles in companies like General Electric, PerkinElmer, Donaldson and Siemens. He holds a BA in Mechanical Engineering from East China University of Science & Technology, and a Master's degree in Industrial & Systems Engineering from National University of Singapore.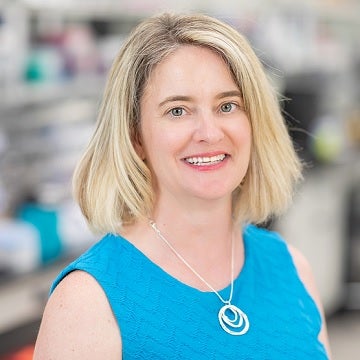 Celeste Glazer
Vice President Global Marketing and Product Management
Celeste Glazer is Molecular Devices' Vice President Global Marketing and Product Management reporting to President Susan Murphy, and member of the company's executive leadership team.
Glazer has over 11 years of marketing and people management experience, including seven at Molecular Devices where she's helped the company consistently drive global, double digit growth in new opportunity creation through multitouch marketing programs. A scientist herself, Glazer understands how to effectively differentiate Molecular Devices' innovative bioanalytical solutions for protein and cell biology, while best addressing customer needs around life science research, pharmaceutical and biotherapeutic development.
Prior to Molecular Devices, Glazer held various marketing, product management and scientific positions such as applications scientist at Labcyte Inc. in Sunnyvale, Calif.; sales, product manager and marketing manager at FUJIFILM Wako Diagnostics U.S.A. Corporation in Mountain View, California.
Glazer graduated with a master's degree in biology from Boston College and a bachelor's degree in Biology from Santa Clara University. She's authored four published scientific articles and is also an inventor named on the issued patent, "Continuous and NonContinuous Flow Bioreactor."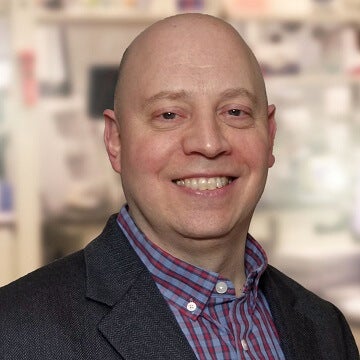 Dan Green
Vice President of Research and Development
Dan was appointed Vice President of R&D in June of 2020. He previously served as the Senior Director of BioImaging R&D since September of 2018 and Senior Director of Software since April of 2015. He has been with Molecular Devices and its predecessor companies since 1988, when he joined Universal Imaging Corporation as a software developer. Since then he has held a variety of technical and leadership roles of increasing responsibility. Dan holds a MS in Computer Science from the University of Illinois at Urbana-Champaign, and a BA from Cornell University, Ithaca NY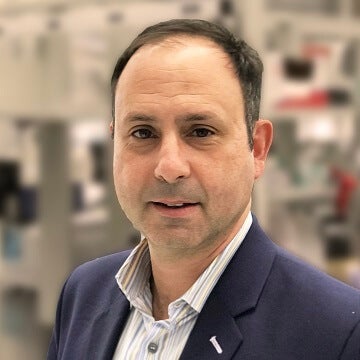 Christian Marcazzo
Vice President and General Manager of IDBS
Christian joined Molecular Devices as VP and General Manager of IDBS in 2018. He has 25 years of experience at the interface of biology, software and business including roles at LION bioscience where he played a central role in building the software business that facilitated the delivery of data from the sequencing of the human genome, and Spotfire where advanced analytics and visualization capabilities accelerated drug discovery, clinical trials, and manufacturing excellence.
Christian has a BA in Molecular and Cell Biology from the University of California, Berkeley.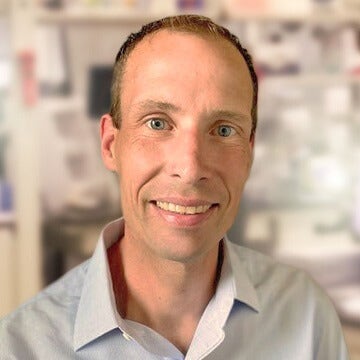 David Micha
Vice President, Global Danaher Business Systems
David Micha assumed the role of Vice President, Global Danaher Business Systems in May of 2020. He joined Molecular Devices in 2002 in a sales role and delivered solutions for researchers from across the company's life sciences portfolio. David moved into sales management in 2010, and progressed through a series of leadership roles with increasing responsibilities across North America. Also, in 2010 David became Molecular Devices' first commercially focused DBSL. In this aspect of his role he focused on the implementation of funnel management, visual management, and commercial problem solving across the North American and European sales organizations. In 2015 David became Molecular Devices' first commercial operations leader and constructed a team to drive above market growth via the continuous improvement of sales and marketing processes.
Prior to joining Molecular Devices David worked at MWG Biotech and Marsh BioProducts. He also held research positions at the University of Rochester and the Guthrie Research Foundation. David earned a BS in Cell & Developmental Biology from the University of Rochester (NY). He is also a graduate of the American Management Association's Operation Enterprise, and Danaher's Maximizing Leadership Potential program.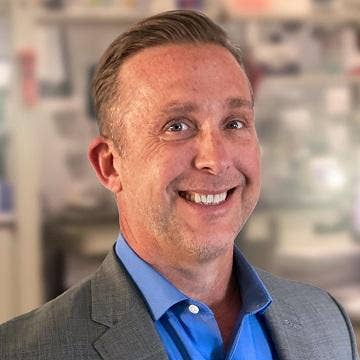 Terrell Mathews
VP Global Sales
Terrell joined Molecular Devices in January of 2021 as the first Vice President of global sales, a position created to bring greater support to Molecular Devices customers around the world. Terrell holds a Bachelor of Science degree in Biology from University of California, Riverside and began his commercial career at another Danaher life sciences company focused upon helping customers separate complex mixtures with chromatographic separation techniques. At Phenomenex for several years he served as VP of Global Marketing and oversaw all upstream /downstream functions as well as OEM growth and partner management; in this role he built the product management team, technical support function, and installed a customer application development group. Most recently he was VP of Global Sales at Phenomenex, managing a team of >300 and expanding direct sales into SEA, Eastern/ Central Europe and Central America to directly serve customers and provide improved technical support locally.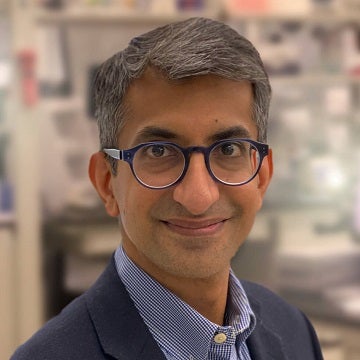 Shantanu Dhamija
Vice President of Strategy and Innovation
Shan joined Molecular Devices in April 2021 as Vice President of Strategy and Innovation to lead strategic planning and inorganic growth initiatives. He comes from Leica Biosystems, a Danaher company, where he started in 2014 as Director of Strategy and Market Analytics and was responsible for Strategic Planning, Mergers and Acquisitions (M&A) market work, and Market Intelligence. In 2017, his responsibilities evolved from driving commercial strategy and commercial process improvement to leading a 35-person Customer Care and Inside Sales group. Leveraging the Danaher Business System, he drove double-digit reductions in customer service order rework and established Inside Sales as a $80M channel, while helping increase his team's engagement by nearly 70 percent.
Prior to Danaher, Shan was a part of Deloitte Consulting's Healthcare and Life Sciences Strategy and M&A practice. He earned his MBA and graduate degrees in Electrical and Biomedical Engineering from the University of Michigan, Ann Arbor, and his bachelor's degree in Electrical Engineering from the University of Delhi, India.