ON-DEMAND WEBINAR
Capturing the Complexity of Cell Biology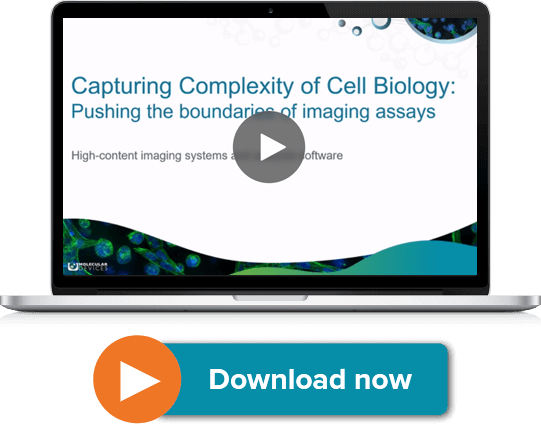 Capturing the Complexity of Cell Biology: Pushing the boundaries of imaging assays
Here, we discuss how new methods and recent advancements in automated imaging and analysis are improving research in 3D biology. With hardware and software solutions such as water immersion, lasers, and machine learning.
Capturing the Complexity of Cell Biology: Pushing the boundaries of imaging assays. It has been sent to your inbox.
If you do not receive an email with the link to the on-demand webinar, please let us know at marketing@moldev.com and a member of our team will mail it to you directly.