ON-DEMAND WEBINAR
Application and High-Content Imaging Analysis of Organoid Systems
Sign up below to watch on-demand version now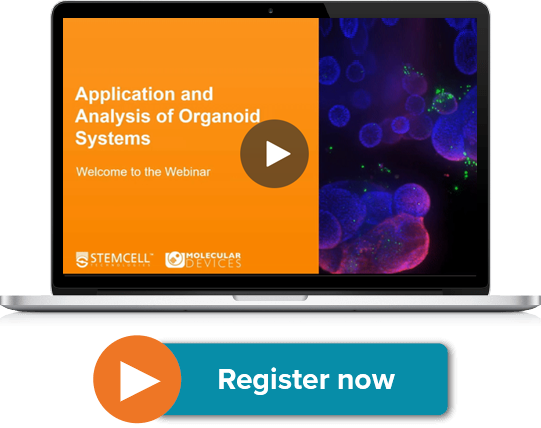 Application and High-Content Imaging Analysis of Organoid Systems
Watch the webinar to discover innovative products and protocols for culturing lung, brain, and intestinal organoids, and learn about the benefits of automated high-content imaging and analysis for organoid workflows.
Culturing intestinal, pulmonary, and brain organoids
Applying organoid model systems to study human health and disease
Imaging organoids using immunofluorescent markers
High-content imaging analysis of organoid model systems
Application and High-Content Imaging Analysis of Organoid Systems. The link has been sent to your inbox.
If you do not receive an email with the link to the on-demand webinar, please let us know at marketing@moldev.com and a member of our team will mail it to you directly.