ON-DEMAND WEBINAR
Accelerating study of viral infection and therapeutics
Sign up below to watch the on-demand version now.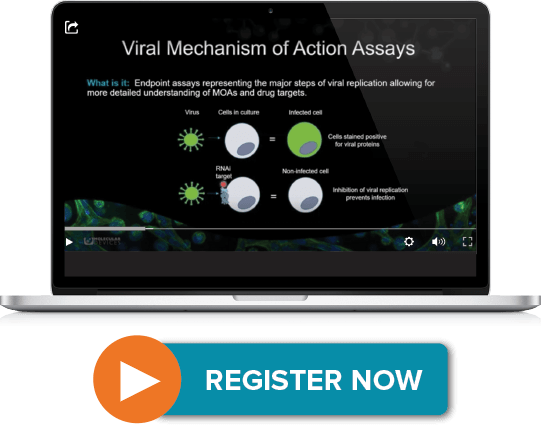 Register to watch the on-demand version now:
Accelerating study of viral infection and therapeutics with microplate-based detection and high-throughput screening
In this webinar you will learn:
How to integrate microplate reader detection and high-content screening workflows for detection of viral infectivity, investigation of viral mechanism of action, and screening of therapies
How to use high-throughput screening to analyze multiple parameters across RNAi, therapeutic vaccine, and antibody screens
How to determine viral infectivity TCID50 through fluorescence, luminescence, or absorbance-based microplate detection platforms
How to establish robust assays across multiple platforms for high-throughput detection of viral infectivity with microplate detection and high-content imaging applications
Thank you for your interest in our on-demand webinar. It has been sent to your inbox. If you do not receive an email with a link, please let us know at marketing@moldev.com and a member of our team will email it to you directly.