ON-DEMAND WEBINAR
Microplate analysis technologies for food and beverage quality testing
Sign up below to watch the on-demand version now.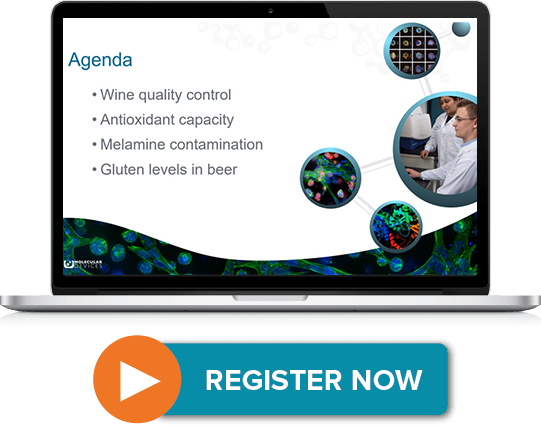 Register to view the on-demand webinar:
Microplate analysis technologies for food and beverage quality testing
In this webinar you will learn how SpectraMax® absorbance microplate readers and SoftMax® Pro Software are used to increase throughput and simplify analysis of data from assays used to test products including wines and beer.
The link has been sent to your inbox. If you do not receive an email with the link to the webinar, please let us know at marketing@moldev.com and a member of our team will mail it to you directly.