ON-DEMAND WEBINAR
Small Lab, Big Challenges - How the Right Reader can Impact Productivity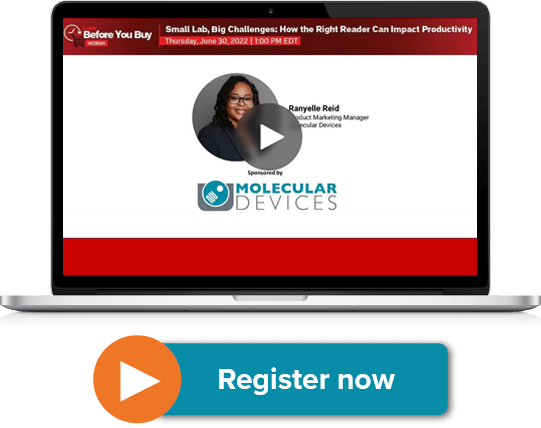 Achieve Scientific Breakthroughs and Optimize Productivity on a Budget
Microplate readers are essential instruments for a vast range of applications, from basic ELISAs and DNA quantification to complex gene expression and enzyme kinetic assays. With so many options and functionalities available, it can be difficult to choose the optimal reader for your lab.
Discover the multitude of avenues you can pursue with multi-mode microplate readers in your research
Learn how you can achieve scientific breakthroughs and optimize productivity using our instruments on a budget
Interested in learning more about the systems behind the method?
SpectraMax Mini Multi-Mode Microplate Reader
Perform your favorite applications including ELISA, DNA and protein quantitation, cell viability, gene expression with a user-friendly reader
SpectraMax i3x Multi-Mode Microplate Reader
Unlimited breadth of user-upgradeable application modules expands research capabilities
SpectraMax M Series Multi-Mode Microplate Readers
Dual monochromators increase performance and assay flexibility
SoftMax Pro Software
Preconfigured protocols and custom assay workflows simplify microplate data acquisition and analysis