ON-DEMAND WEBINAR
Discover a high-throughput, low-cost solution to IgG titer measurement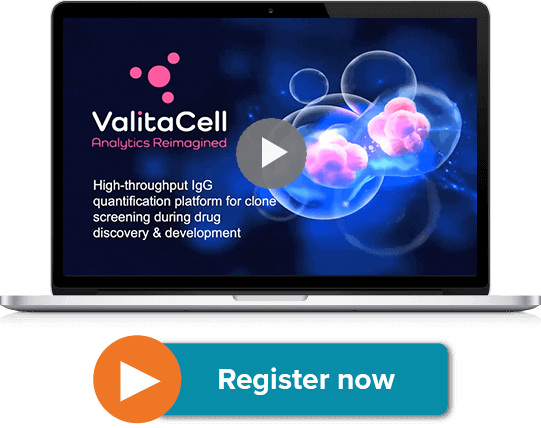 High-throughput IgG quantitation platform for clone screening during drug discovery and development
The accurate, rapid, and high-throughput measurement of recombinant monoclonal antibodies is essential during drug discovery and development. Valita®Titer is a simple add-mix-read assay based on fluorescence polarization, for rapid quantification of Fc-containing immunoglobulins in cell culture supernatant and cell culture media.
During this webinar, we present a high-throughput, low-cost solution to IgG titer measurement combining ValitaCell's Valita®Titer assay with our suite of microplate readers.
Key themes:
High-throughput IgG clone screening
ValitaCell quantum technology applications
Plate reader technology applications
Interested in learning more?