ON-DEMAND WEBINAR
Expanding Assay Applications with Multi-Mode Readers from ELISA to AlphaScreen
Sign up below to watch the on-demand version now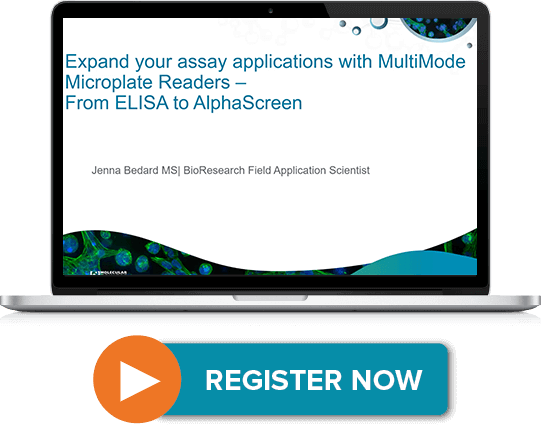 Register to watch the on-demand version now:
Discover the multitude of avenues you can pursue with multi-mode microplate readers in your research.
In this webinar you will learn:
What is absorbance, fluorescence, luminescence, TRF, FP, and AlphaScreen
What are common assays for each read mode
How to detect varying levels of Insulin in Type I Diabetic Patients' pancreatic beta cells
How each multi-mode microplate readers can fit your lab's specific needs
How SoftMax Pro GxP Software can be utilized to achieve data compliance in GLP/GMP labs
It has been sent to your inbox.
If you do not receive an email with the link to the on-demand webinar, please let us know at marketing@moldev.com and a member of our team will mail it to you directly.