ON-DEMAND WEBINAR
Critical Considerations for Choosing the Right Microplate Reader
Sign up below to watch on-demand version now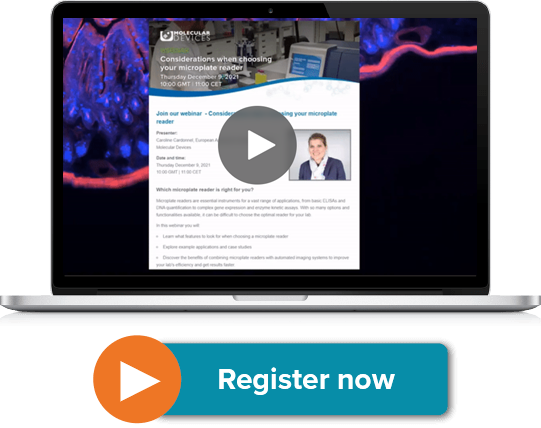 Critical Considerations for Choosing the Right Microplate Reader
Microplate readers are essential instruments for a vast range of applications, from basic ELISAs and DNA quantification to complex gene expression and enzyme kinetic assays. With so many options and functionalities available, it can be difficult to choose the optimal reader for your lab.
In this webinar:
Learn what features to look for when choosing a microplate reader
Explore example applications and case studies
Discover the benefits of combining microplate readers with automated imaging systems to improve lab efficiency and get results faster.
Presenter:
Caroline Cardonnel, European Application Scientist Supervisor, Molecular Devices
Caroline Cardonnel has a Ph.D. in Medicinal Chemistry and Pharmacology with over 11 years of hands-on experience with Molecular Devices instruments and software. Prior to joining Molecular Devices, Caroline did her Doctoral studies at the University of Reading in the UK, where she synthetized 32 Suramin analogues and studied their effects on the formation of the Dopamine-D2s receptor-G protein complex.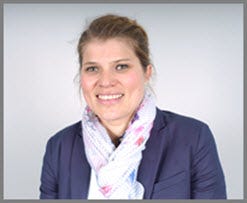 Learn what to look for when choosing your microplate reader
It has been sent to your inbox.
If you do not receive an email with the link to the on-demand webinar, please let us know at marketing@moldev.com and a member of our team will mail it to you directly.