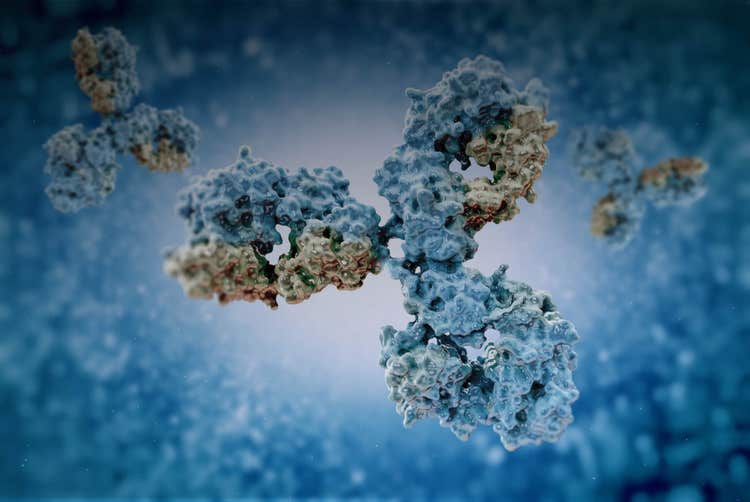 ON-DEMAND WEBINAR
Optimized workflow for rapid identification of neutralizing antibodies against viral particles
Sign up below to watch the on-demand version now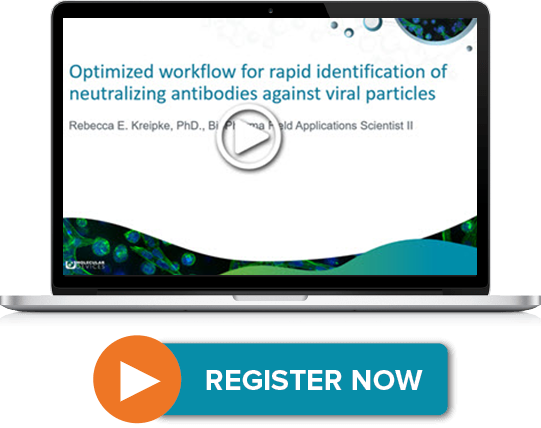 Register to watch the on-demand version now:
Optimized workflow for rapid identification of neutralizing antibodies against viral particles
Rebecca Kreipke, PhD | Biopharma Field Applications Scientist, Molecular Devices
The timeline to identify and develop clinically effective neutralizing antibodies against viral particles from bench to patient is 18 to 24 months. The race to identify effective neutralizing antibodies against the spike protein of SARS-CoV-2 virus becomes even more pressing as the global death rate continues to climb unimpeded during this COVID-19 pandemic. Using a combination of the CloneSelect instruments from Molecular Devices screening platforms, such as the single cell printer and imager, the timeline for preclinical development of effective neutralizing antibodies can be significantly shortened.
In this webinar, we demonstrate the steps from clonal selection to cell growth tracking to image-based assurance of monoclonality. The image-based monoclonality report is then generated to be included in the global licensing applications such as the Biologics License application (BLA) to the US Food and Drug Administration (FDA).
Key highlights:
CloneSelect™ Single Cell Printer for gently depositing a single cell into a well with the entire cell deposition process imaged and time-stamped
Combined Single Cell Printer and CloneSelect™ Imager workflow to provide high assurance of monoclonality in a single round of cloning
The single cell deposition- and outgrowth-efficiency comparisons using single cell printer, flow cytometry and limiting dilution
ClonePix™ with monoclonality assurances provides a complete automated workflow for screening tens of thousands of clones while including confirmation of clonality
The link has been sent to your inbox. If you do not receive an email with the link to the webinar, please let us know at marketing@moldev.com and a member of our team will mail it to you directly.