Molecular Devices at SLAS 2023: All our resources at your fingertips!
The Society for Lab Automation and Screening (SLAS) 2023 conference was another exciting year to learn about innovative laboratory technologies. Whether you attended in-person or visited us online at our virtual events page, we were excited to share new methods and protocols to automate your complex biology workflows.
In case you missed any of our presentations or would just like to take a deeper look into the research, we've compiled all our resources in one place for you to explore at your leisure.
ACCESS OUR SLAS 2023 RESOURCES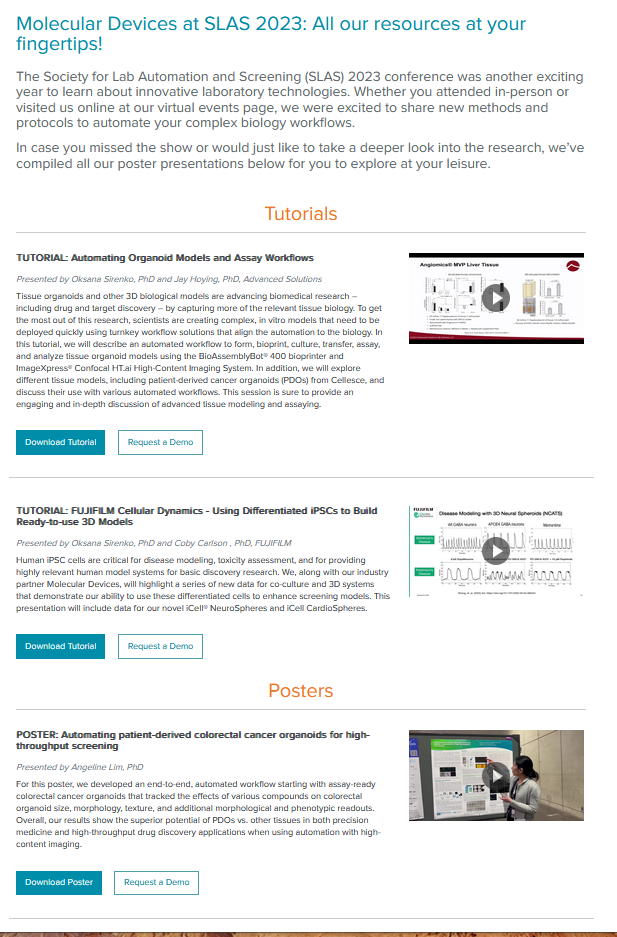 Thank you for your interest!
A link has been sent to your inbox. If you need additional assistance, please reach out to us at marketing@moldev.com.