Laboratory Automation and Screening Research
Explore innovative technologies and solutions to automate your complex 3D biology workflows.
SLAS On-Demand
SLAS2022, the Society for Lab Automation and Screening conference was another exciting year to learn about innovative laboratory technologies. Whether you attended in-person or visited us online at our virtual events page, we were excited to share new methods and protocols to automate your complex biology workflows.
In case you missed the show or would just like to take a deeper look into the research, we've compiled all our poster presentations below for you to explore at your leisure.
Sample pages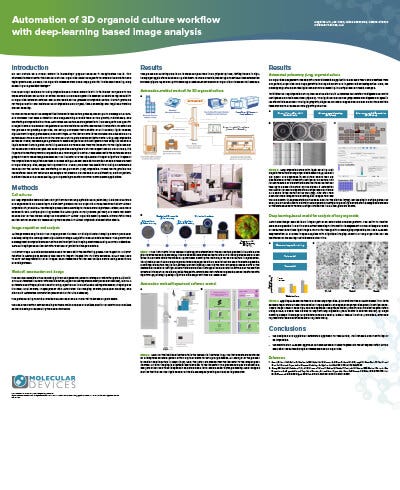 Automated 3D organoid culture workflow with deep learning-based image analysis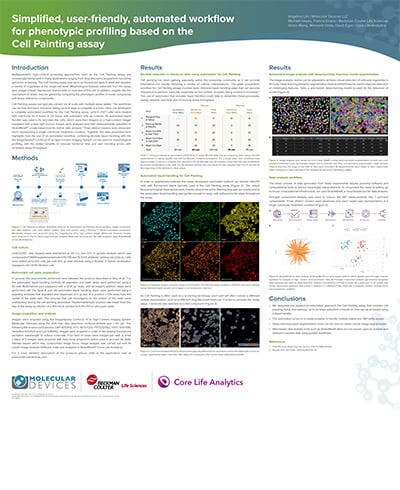 Simplified automated workflow for phenotypic profiling based on the Cell Painting assay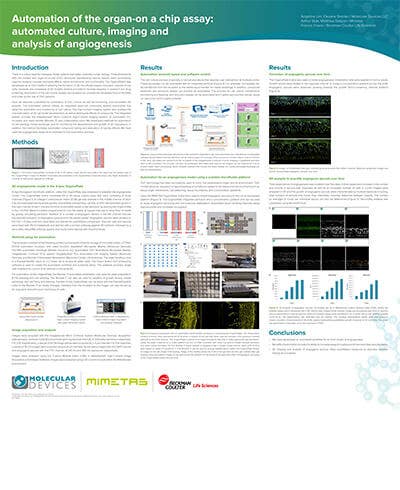 Automation of the organ-on a chip assay and analysis of angiogenesis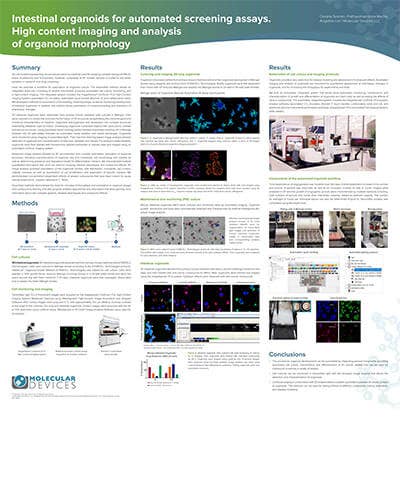 Intestinal organoids for automated screening assays. High content imaging and analysis of organoid morphology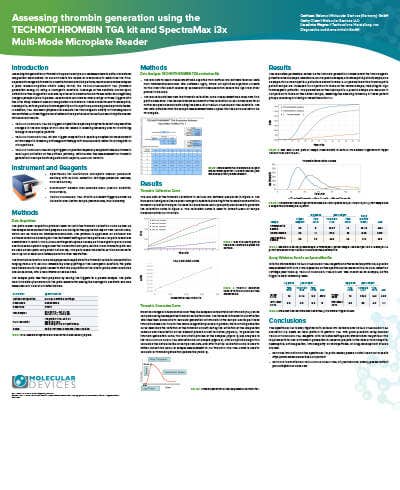 Assessing thrombin generation using the TECHNOTHROMBIN TGA kit and SpectraMax i3x Multi-Mode Microplate Reader
EXPLORE SLAS 2022 POSTERS
Register to view them all
A link to the SLAS 2022 Poster Presentations site has been sent to your inbox.
If you don't receive it, please let us know at marketing@moldev.com and we will mail it to you directly.