SCIENTIFIC POSTER
Automation-enabled phenotypic profiling based on the Cell Painting assay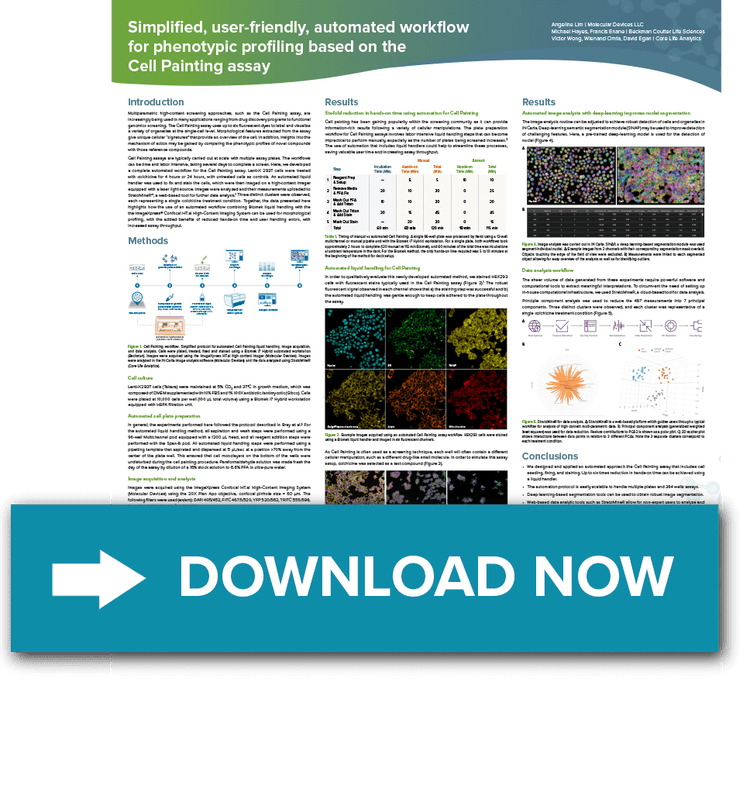 Simplified, user-friendly, automated workflow for phenotypic profiling based on the Cell Painting assay
Cell Painting assays are typically carried out at scale with multiple assay plates. The workflows can be time and labor intensive, taking several days to complete a screen. Here, we developed a complete automated workflow for the Cell Painting assay highlighting how the use of an automated workflow can be used for morphological profiling, with the added benefits of reduced hands-on time and user handling errors, with increased assay throughput.
Phenotypic profiling based on the Cell Painting assay.
It has been sent to your inbox. If you do not receive an email with the link to the poster, please let us know at marketing@moldev.com and a member of our team will mail it to you directly.