SCIENTIFIC POSTER
Assessing thrombin generation using the TECHNOTHROMBIN TGA kit and SpectraMax i3x Multi-Mode Microplate Reader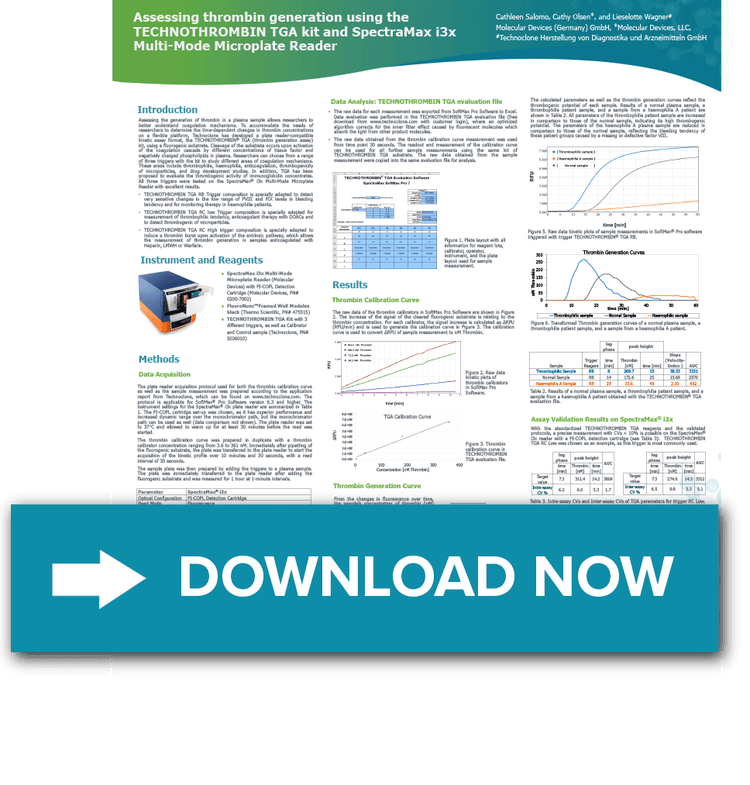 Assessing the generation of thrombin in a plasma sample enables better understanding of coagulation mechanisms.
This poster demonstrates an ideal platform to perform thrombin generation assays with good precision for research use.
Assessing thrombin generation using the TECHNOTHROMBIN TGA kit and SpectraMax i3x Multi-Mode Microplate Reader. It has been sent to your inbox.
If you do not receive an email with the link to the scientific poster, please let us know at marketing@moldev.com and a member of our team will mail it to you directly.