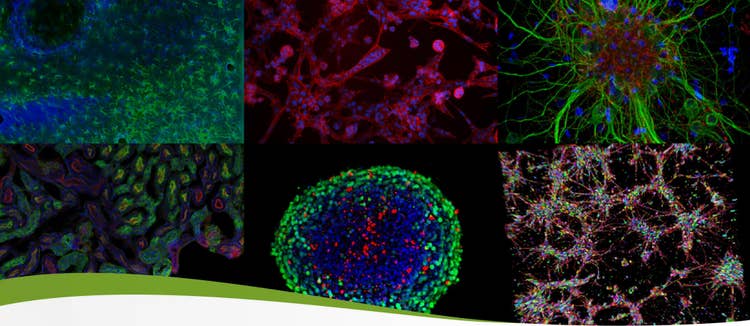 FREE EBOOK:
TRANSFORM YOUR CELL IMAGING
Simplify your complex cell imaging and analysis with robust, easy-to-use workflows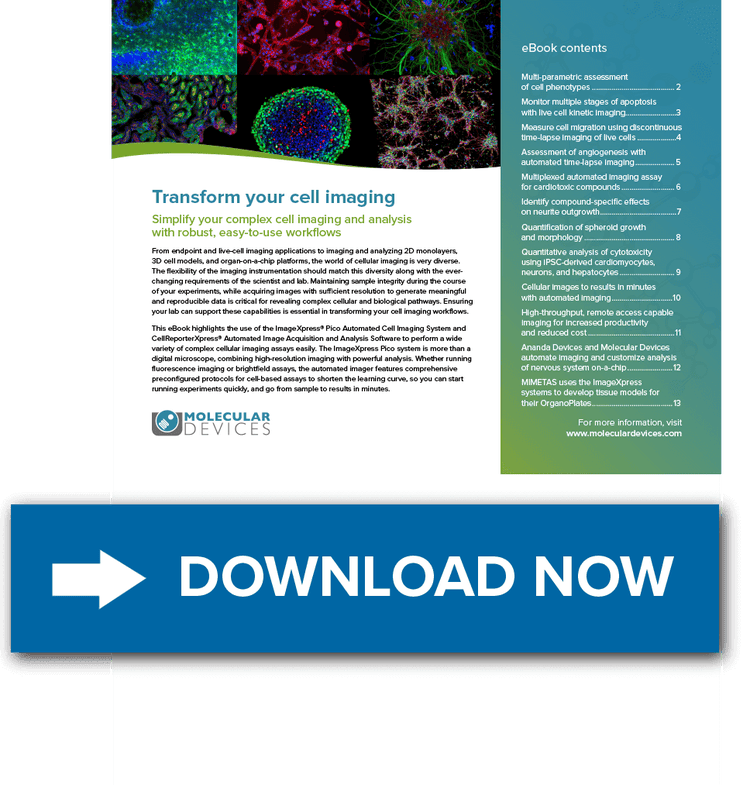 What you will find in this eBook
From endpoint and live-cell imaging applications to imaging and analyzing 2D monolayers, 3D cell models, and organ-on-a-chip platforms, the world of cellular imaging is very diverse. The flexibility of the imaging instrumentation should match this diversity along with the ever-changing requirements of the scientist and lab. Maintaining sample integrity during the course of your experiments, while acquiring images with sufficient resolution to generate meaningful and reproducible data is critical for revealing complex cellular and biological pathways. Ensuring your lab can support these capabilities is essential in transforming your cell imaging workflows.
This eBook highlights the use of the ImageXpress® Pico Automated Cell Imaging System and CellReporterXpress® Automated Image Acquisition and Analysis Software to perform a wide variety of complex cellular imaging assays easily. The ImageXpress Pico system is more than a digital microscope, combining high-resolution imaging with powerful analysis. Whether running fluorescence imaging or brightfield assays, the automated imager features comprehensive preconfigured protocols for cell-based assays to shorten the learning curve, so you can start running experiments quickly, and go from sample to results in minutes.
Sample pages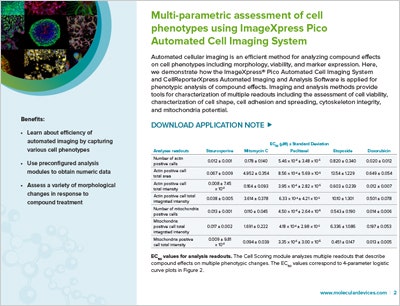 Multi-parametric assessment of cell phenotypes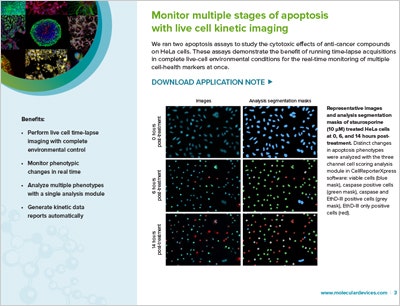 Monitor multiple stages of apoptosis with live cell kinetic imaging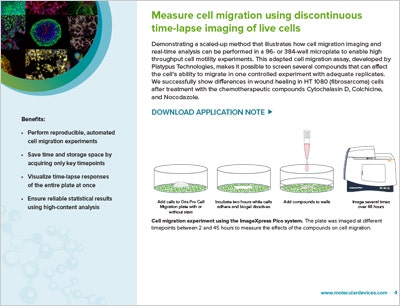 Measure cell migration using discontinuous time-lapse imaging of live cells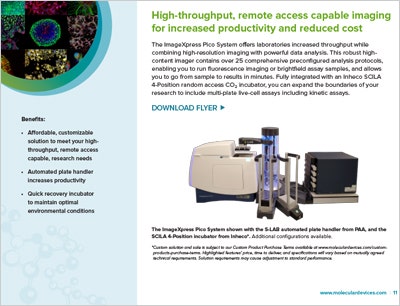 High-throughput, remote access capable imaging for increased productivity and reduced cost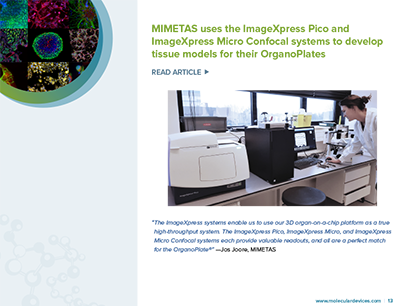 MIMETAS Customer Breakthrough
TRANSFORM YOUR CELL IMAGING
Register to download your eBook today!
Please check your email, your eBook is on the way!