EBOOK:
ELISA 101
ELISA explained: from basics to practical application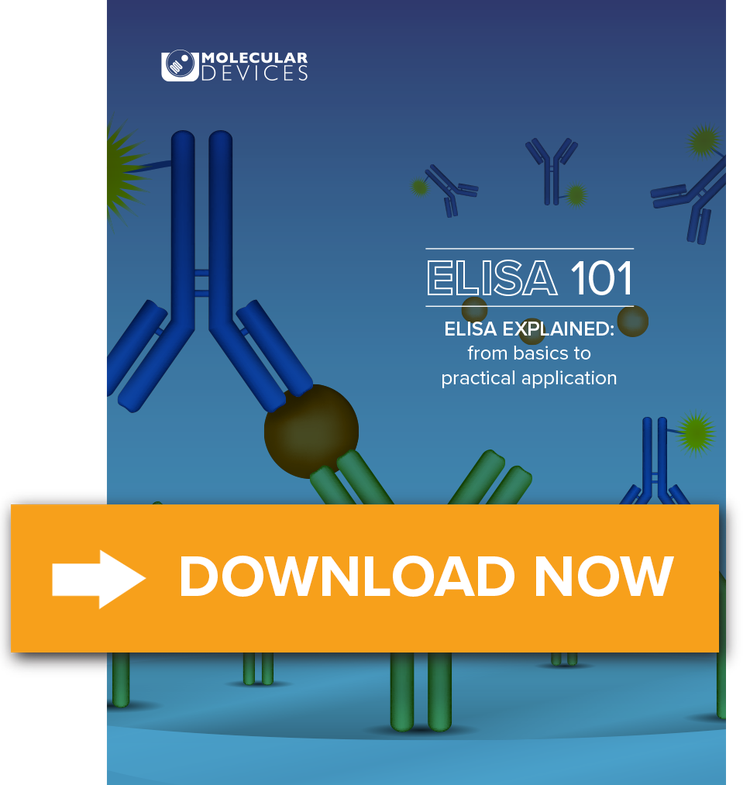 ELISA (Enzyme-Linked Immunosorbent Assay) is a powerful tool that has revolutionized the way scientists approach research in the field of biology. It allows researchers to detect and quantify a wide range of molecules, including proteins, and antibodies, with high sensitivity and specificity. ELISA is widely used in various areas of bioresearch, including healthcare, food safety, immunology, and microbiology.
This eBook will provide you with comprehensive knowledge about ELISAs, covering everything from their definition to effective utilization in your research endeavors, enabling you to accelerate discovery.
Sample pages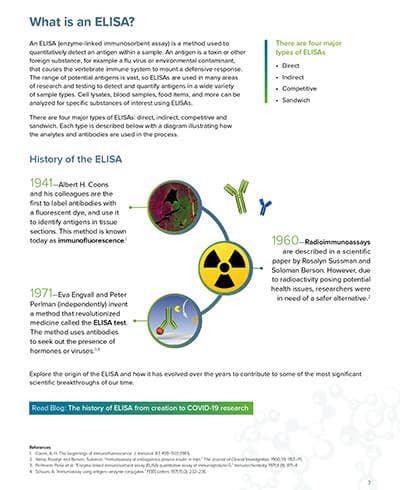 What is an ELISA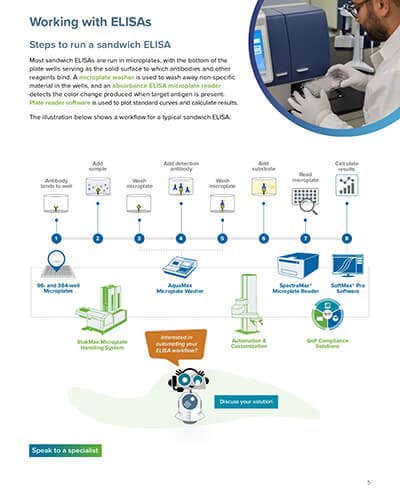 Working with ELISAs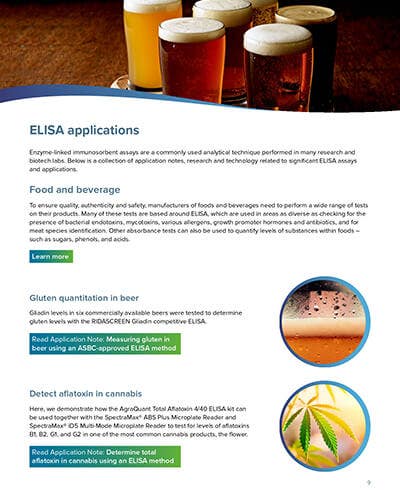 ELISA applications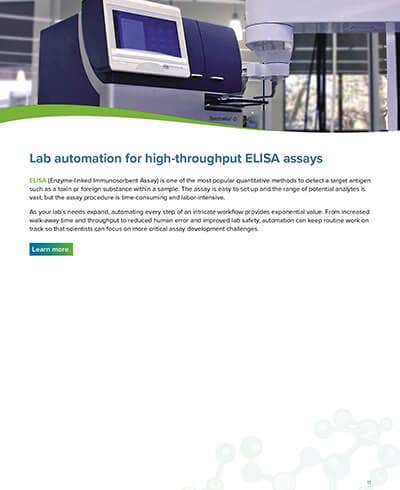 Lab automation for high-throughput ELISAs
EXPLORE ELISA APPLICATIONS
Register to download your eBook today
Interested in learning more about the systems behind the method?
SpectraMax Mini Multi-Mode Microplate Reader
Perform your favorite applications including ELISA, DNA and protein quantitation, cell viability, gene expression with a user-friendly reader
SpectraMax i3x Multi-Mode Microplate Reader
Unlimited breadth of user-upgradeable application modules expands research capabilities
SpectraMax M Series Multi-Mode Microplate Readers
Dual monochromators increase performance and assay flexibility
SoftMax Pro Software
Preconfigured protocols and custom assay workflows simplify microplate data acquisition and analysis