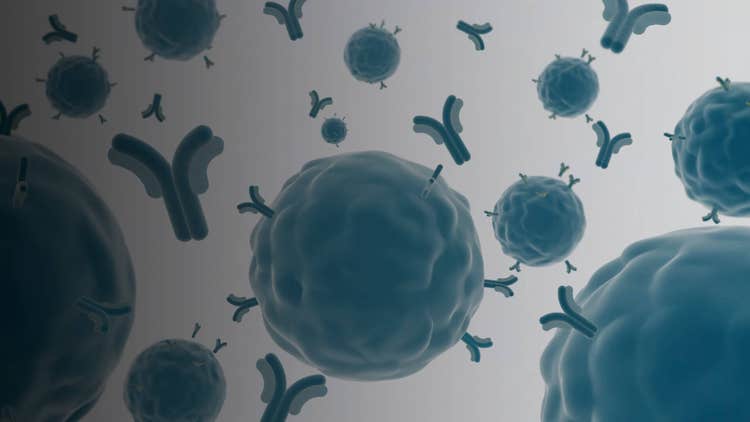 EBOOK:
Optimize your high value cell lines
Accelerate cell line development for recombinant proteins and monoclonal antibody production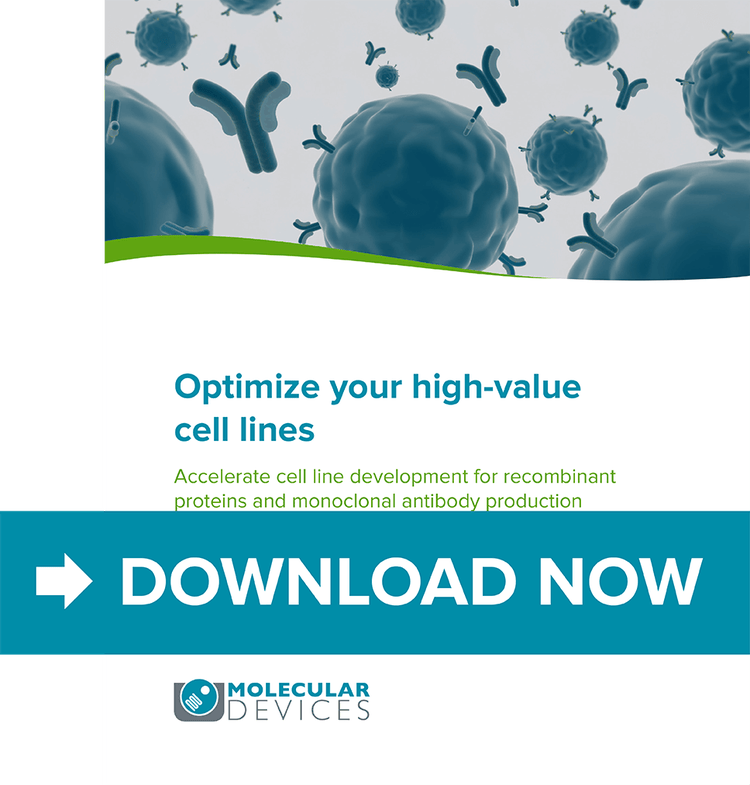 What you will find in this eBook
During the last decade, production of monoclonal antibodies (mAbs) and recombinant proteins using mammalian cells has led to a boom in the introduction of biotherapeutic proteins to the market. As growth continues, the need to bring down cell line development costs and shorten the time to market is more critical than ever.
In this eBook, we present an overview of the cell line development workflow as well as high throughput solutions for accelerating the process, and enabling easier and faster selection of high-producing mammalian cell lines.
Sample pages
Recombinant protein workflow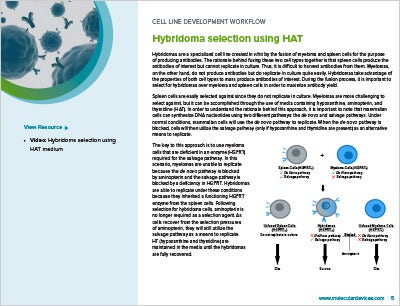 Hybridoma selection using HAT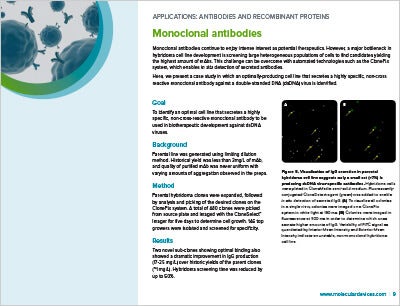 Monoclonal antibodies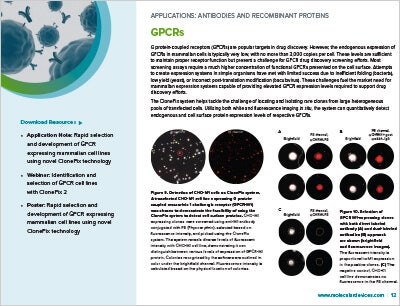 GPCRs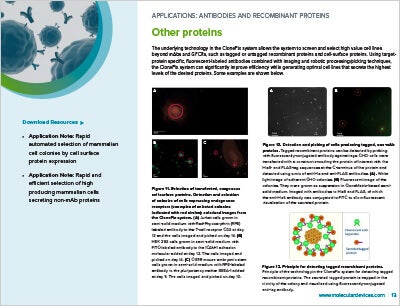 Cell surface protein expression
Accelerate cell line development
Register to download your eBook today
Thank you for your interest.
We're excited to share with you our latest learnings – from new product innovations to improved methods for automating complex biology workflows – our experts look forward to connecting with you and exploring ways to advance scientific research, together.