FREE EBOOK:
Accelerate Vaccine Development
Learn about proven antibody discovery solutions from target validation to scale up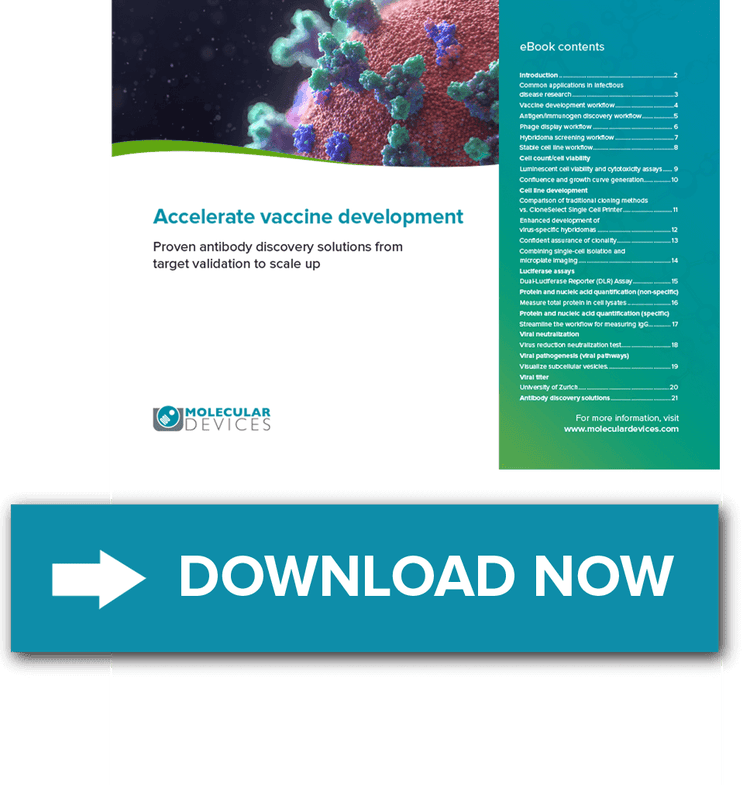 What you will find in this eBook
Immunology is now, more than anytime in recent history, one of the top fields of research. Monoclonal antibodies (mAbs) continue to enjoy intense interest as potential therapeutics. With antibody-drug conjugate and bispecific antibody products recently reaching the market, the use of mAbs will remain a key part of therapeutic development. Critical steps in the discovery and scale-up process can still be a challenge, but high quality monoclonal antibody producing cell lines are within your reach.
We offer a complete solution that addresses all stages of antibody discovery research— from target validation, screening, and clone selection to characterization and process scale up. Our comprehensive portfolio suite is designed to optimize your productivity to get safe and efficacious vaccines and therapeutics to market faster.
Learn more about:
Automated screening & selection of high-expressing cell lines
Novel antibody internalization and binding assays
Easy expression assays
Objective verification of monoclonality
Sample pages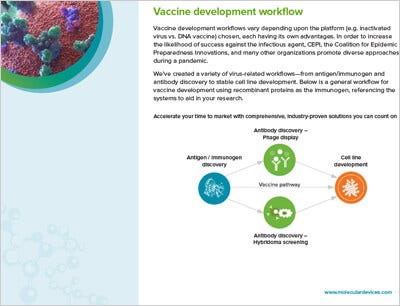 Vaccine Development Workflow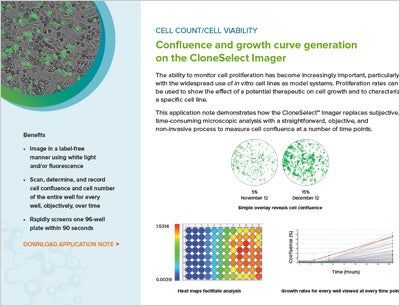 Confluence & Growth Curve Generation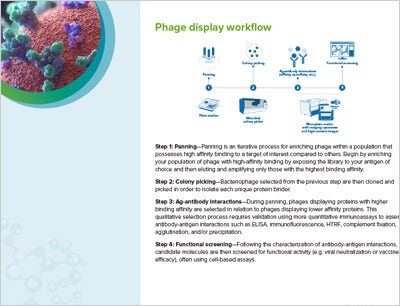 Phage Display Workflow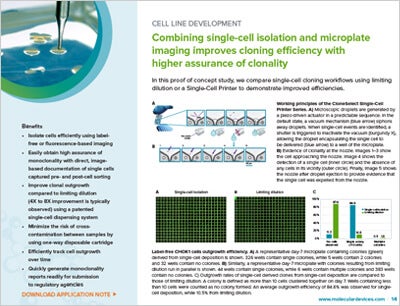 Monoclonality Assurance
Explore solutions for all stages of antibody discovery
Register to download your free eBook today!
Interested in learning more?