APPLICATION NOTE
Measure dual-luciferase reporter gene activity with the SpectraMax Mini Multi-Mode Microplate Reader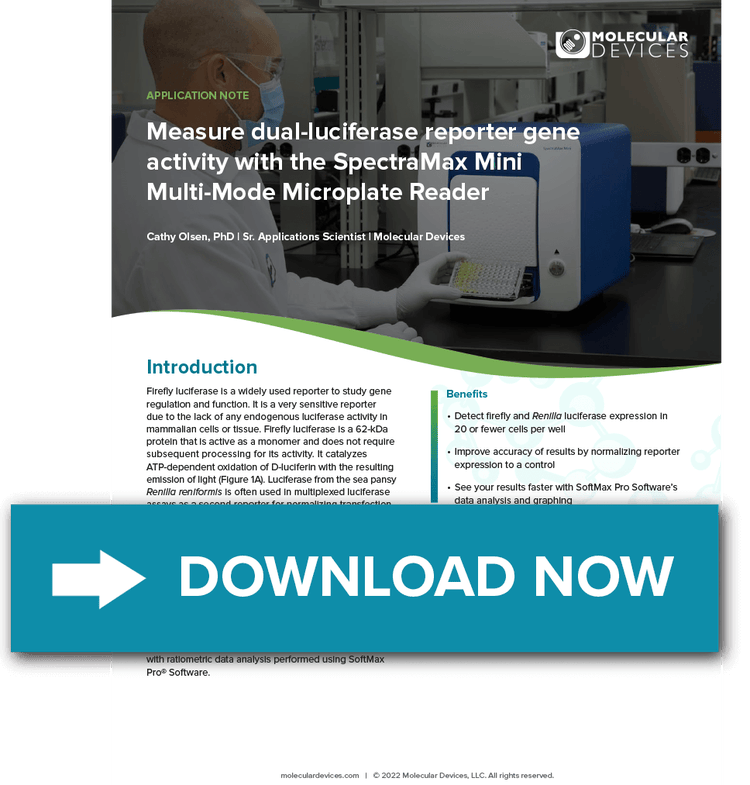 Register to download your application note today:
Measure dual-luciferase reporter gene activity with the SpectraMax® Mini Multi-Mode Microplate Reader
Firefly luciferase is a widely used reporter to study gene regulation and function. It is a very sensitive reporter due to the lack of any endogenous luciferase activity in mammalian cells or tissue. Discover how the SpectraMax Mini can help your lab:
Detect firefly and Renilla luciferase expression in 20 or fewer cells per well
Improve accuracy of results by normalizing reporter expression to a control
See your results faster with SoftMax Pro Software's data analysis and graphing
If you requested contact, one of our team will be in touch shortly.